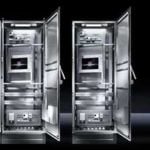 Attention to the finest details of clients' needs has elevated South Coast Controls (SCC) as a valued partner to many of its customers. For 30 years, this family company has deliver value-added services for customers purchasing pneumatic equipment and manufacturing control systems. Its expertly designed systems help improve the operational efficiency of its clients, who consistently return for additional projects.
Over the years, SCC has evolved beyond equipment sales and distribution, to custom manufacturing and engineering design. Where many similar companies have struggled with equipment distribution, SCC has thrived. Its machine shop allows the company to modify equipment to meet custom needs and solve complex problems. Unlike most of its competition, SCC has design engineers on staff to provide engineering resources to many of its clients.
Opportunity
The opportunity to over-satisfy a customer came to this South Coast Controls (SCC) representative on a day when the customer was particularly dissatisfied with the performance of non-SCC 20x12x8 cabinet in place along a conveyor line. Both the size of the pre-existing enclosure and its heat dissipation characteristics were not satisfactory for this client.
Specifically, the competitor enclosure was over stuffed with equipment in order to house a power supply, several breakers, assorted terminal blocks, and a 6″ fan on one side of the enclosure that vented to a 6″ outlet on the opposing side. This was too much equipment and complexity in this enclosure for this client. The SCC engineer quickly envisioned a solution.
Meeting the Customer's Requirements
The SCC engineer identified a Rittal enclosure that, with reasonable modification, would fit the job perfectly. A modified Rittal SE 8 cabinet would be optimal to house a power supply, several breakers and some assorted terminal blocks. Because of the superior airflow characteristics of this Rittal enclosure, there would be no need for the noisy, inefficient 6-inch fan that ran continually in the previous enclosure.
The engineer contacted Rittal to get help with the heat dissipation and size calculations. The team selected an 16x8x8 SE 8 enclosure that offered plenty of space for equipment and provided optimal airflow, including a smaller, quieter 4-inch fan. The initial design and modifications to the prototype were delivered within 4 weeks.
The improved quality, function and price of the SCC solution was immediately apparent to the customer. With a smaller footprint, more enclosures could be placed every 10 feet along the conveyor.
Shortly after the prototype was installed, an order was placed for 20 additional enclosures with identical specifications. With the additional protection and efficiency of the South Coast Control solution, the customer is working with them to support their operations with 500 enclosures across additional distribution facilities.