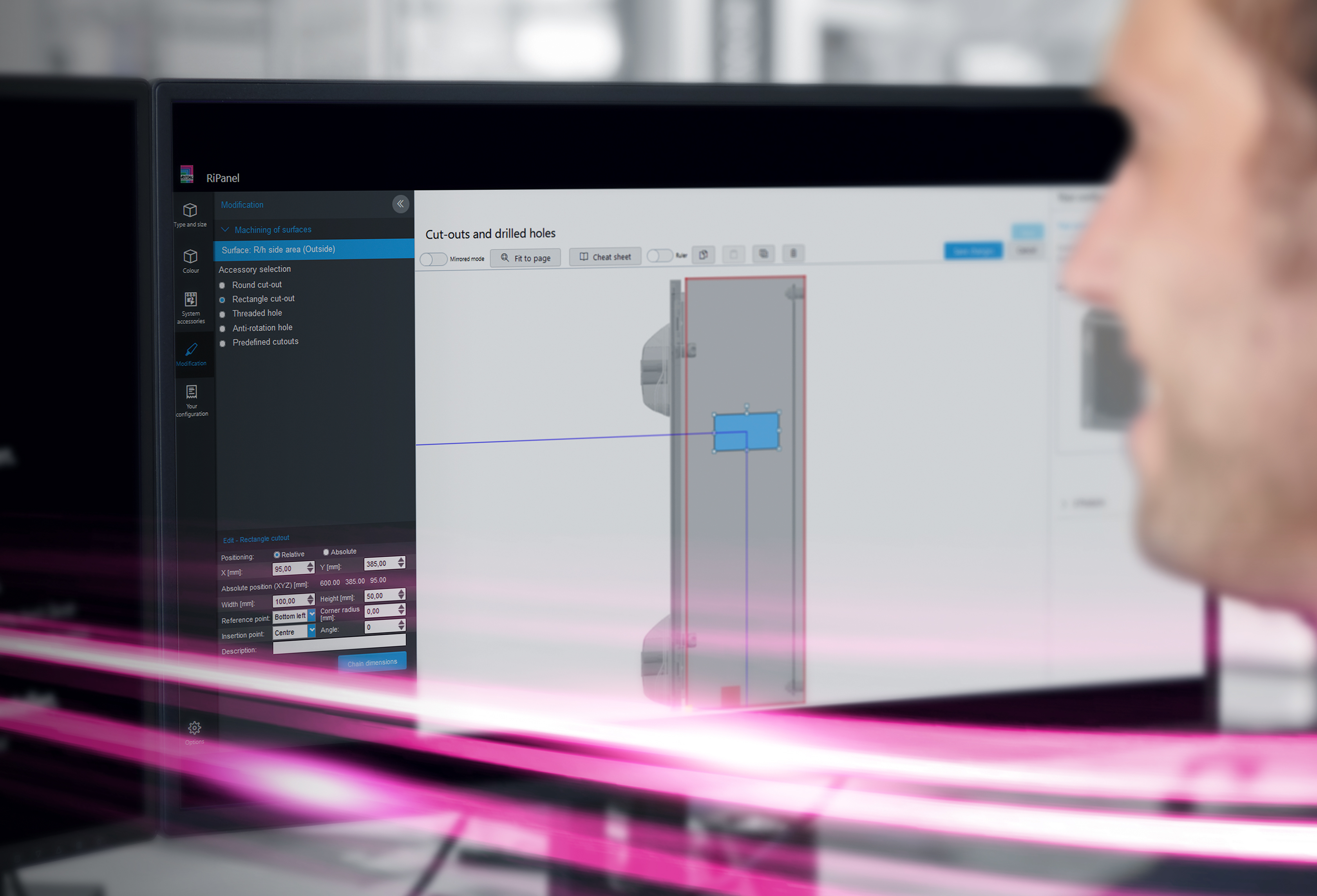 In today's manufacturing landscape, machine and control system design engineers are constantly being asked to accomplish more with less. Whether the challenge is supply chain instability, labor shortages, long lead times for component parts, or simply the lack of end-to-end visibility in the design and engineering process, manufacturers need industrial enclosure configuration solutions to source the right industrial panel or enclosure for their application.
In the past, such digital configuration was a time-intensive process that required multiple programs to achieve the detailed level of panel or enclosure visualization necessary for production, particularly when it comes to supporting the customization of complex enclosure systems application projects of OEMs, machine builders, and control manufacturers.
However, Rittal's new RiPanel industrial enclosure configuration tool takes online enclosure configuration to the next level. RiPanel gives machine and control system designers the power, flexibility, and insight to configure their ideal enclosure through a user-friendly interface to save both time and money.
With the new RiPanel online enclosure configuration system, machine and control system design engineers can individually plan enclosure systems in 3D to help OEMs, machine builders, and control manufacturers design custom solutions for specific or challenging applications. In addition, RiPanel provides panel and machine builders with a user-friendly interface, simplified operation, and optimized efficiency through:
Plausibility checks to prevent design and engineering errors

Online libraries with predefined drilling patterns

Direct connection to

EPLAN ProPanel

for easy data and schematic sharing
Plus, RiPanel allows machine and panel builders to import and place individual cut-outs on the enclosure to better incorporate customizations — this helps create maximum transparency and consistency throughout the entire engineering and manufacturing process. RiPanel's output includes:
Bill of materials in CSV format
Assembly instructions
CAD data – 3D pdf, STEP, and DXF formats
NC program for Perforex machining centers, both US and EU versions
EPLAN Pro Panel file
RiPanel provides panel and enclosure manufacturers with several important benefits in helping to streamline the design process, including:
A simplified configuration process reduces the amount of time and resources machine and panel builders spend planning the enclosure system build
Increased end-to-end visibility via RiPanel reduces the likelihood of errors in selecting the right enclosure accessory or matching optio.
The ability to export technical data as CAD and assembly instructions increases the speed with which you can design the right panel and enclosure
Easy integration with EPLAN and Rittal software helps create a stronger, data-driven link between each phase of the design process
Explore the new RiPanel enclosure configuration tool and discover how easy it is to build the right enclosure for your application.