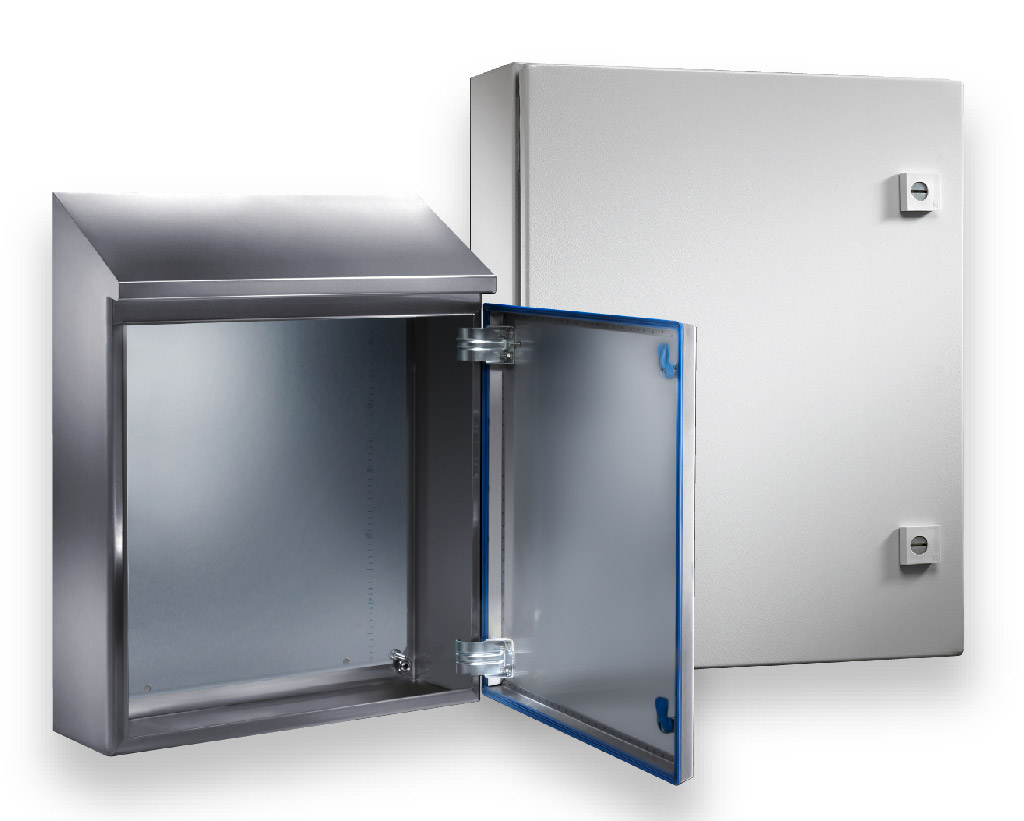 When specifying an enclosure, there are many questions an engineer must consider, even if the system design may seem straightforward.
What is your enclosure protecting?

How large does it need to be?

What kind of climate control is necessary to protect the components?

What accessories do you need for it to function properly?

What material should it be constructed from?
There are a variety of factors that impact which material should be selected for an enclosure including flexibility, efficiency, durability and more. The chart below outlines which materials are suitable for various application requirements, ensuring that you make the best choice between stainless steel, carbon steel, fiberglass or polycarbonate.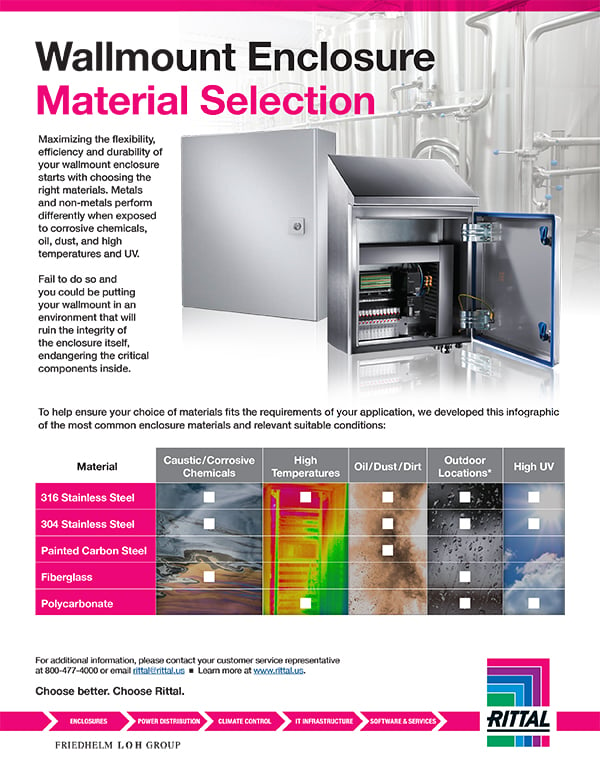 Failing to select the correct material for your enclosure can compromise the integrity of the enclosure and endanger the components inside. For additional wallmount enclosure selection guidance, download the Wallmount Buyer's Guide.