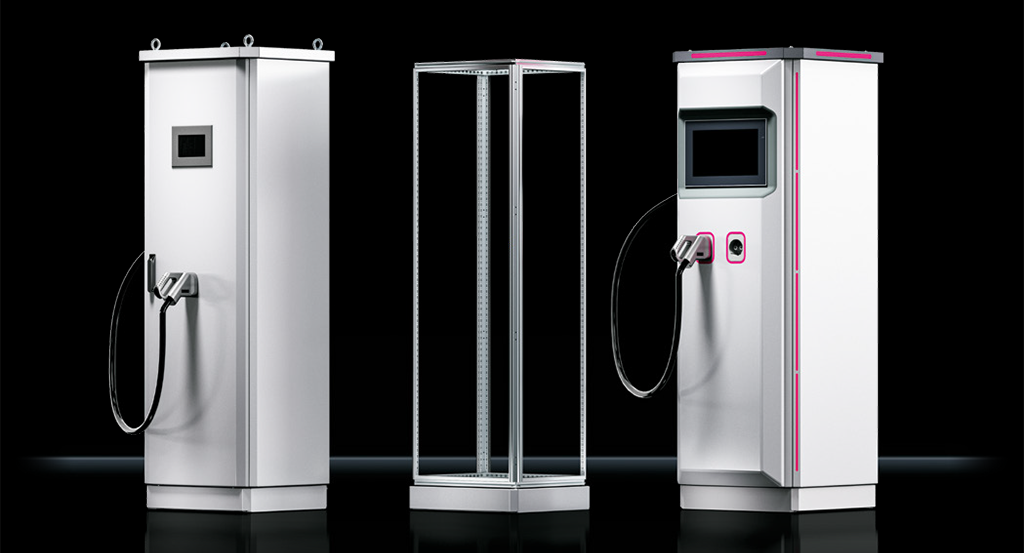 It was not long ago when the manufacturing of electric vehicles was something of a niche market where companies like Tesla had the majority share. However, today the automotive industry is dominated by the shift toward electric vehicles, and in the U.S. The Big 3 automotive manufacturers have not only gotten on board with electric vehicle (EV)s, but some of them — General Motors, for example — are actually leading a mainstream charge toward the adoption of electric vehicles on a massive scale.
Automotive companies have been under increasing pressure to reduce carbon emissions. According to the Inventory of U.S. Greenhouse Gas Emissions and Sinks 190-2020, transportation accounted for the largest portion of U.S. greenhouse gas emissions. Of the 27%, light duty vehicles accounted for 57% of the total. These statistics and the push to achieve a reduced carbon footprint led automotive manufacturers to implement their green initiatives including a plan to switch to hybrid and electric vehicles. Many automotive companies now have a plan to reach zero-emissions electrified vehicles with a portion of or all of their sales over the next thirty years.
This switch to electric vehicles has been amplified as states like California have implemented restrictions on gas-powered vehicles. The widespread adoption of electric vehicles is creating the need for a robust network of charging stations and the Biden Administration has developed an action plan to support the transition to electric vehicles.
A large part of what's boosted the emphasis on the mass production of electric vehicles is several initiatives put forth by the Biden Administration to create a robust network of 500,000 electric vehicle charging stations by 2025. As part of the administration's American Jobs Plan, the goal is to make America the standard for electric vehicle adoption and use by offering a variety of federal grants and incentives to companies that can engineer and build the charging stations necessary to support an influx of electric vehicles.
For engineers tasked with designing these charging stations, this means speed to market is essential and efficiency is key. With this in mind, let's look at how speed and efficiency play into these federally funded electric vehicle programs, and how standardized solutions can help engineers cross the finish line first in designing EV charging stations.
Understanding the incentives for EV charging station manufacturing
The influx of electric vehicles on America's roadways in the next 5 to 10 years will require an efficient and user-friendly infrastructure of charging stations to power these vehicles. While consumer demand for charging stations is a powerful force in getting this network up and running, the Biden Administration's American Jobs Plan is upping the ante with several grants and federally funded programs designed to incentivize the rapid construction of a national network of charging stations.
In addition to the goal of half a million charging stations by 2025, the plan will also facilitate:
Allocating $7.5 billion for EV charging infrastructure and more than $7 billion for the critical minerals supply chains necessary for batteries, components, materials, and recycling
Triggering investment commitments of over $100 billion from private companies to make more EVs and their parts in America, create jobs for our autoworkers, and strengthen our domestic supply chains
Providing a host of financial incentives for automakers to ensure that more than 50% of their sales are EVs by 2030
Additionally, the U.S. Department of Energy is also funding several programs aimed at advancing the growth of charging stations as part of a plan to convert a majority of vehicles sold in the U.S. to electric power:
$10 million to research and develop innovative technologies and designs to reduce the cost of electric vehicle supply equipment necessary to support the high volume of EVs
$20 million to accelerate the adoption of commercially-available plug-in electric vehicles (PEVs) and supporting infrastructure
$4 million to encourage strong partnerships and new programs to increase workplace charging regionally or nationally, which will help increase the feasibility of PEV ownership for consumers in underserved communities
With so many incentives and initiatives at play over the next few years, engineers need industrial enclosures and accessories designed with speed to market as a top priority in order to bring these charging stations online as quickly as possible. And the solution to this challenge resides in relying on standardized products.
Why rely on standardized products for designing EV charging stations?
The challenges in engineering electric vehicle charging stations that are simple, efficient, and meet the needs of station manufacturers is a multi-pronged task for engineers to solve.
First, the competition in the EV charging landscape breeds the need for customization in order for station manufacturers to differentiate themselves. Second, the number of deployment variables with EV charging stations and the variance in environmental conditions adds an additional layer of complexity that requires configuration flexibility and ease of integration. Lastly, market forces such as supply chain disruptions, labor shortages, and rising production costs make specifying custom products a significant liability in today's automotive landscape.
However, designing around standardized products and parts can help to provide several key benefits in helping engineers spec the right solutions for EV charging stations without sacrificing speed or flexibility. Standardized products like the Rittal TS 8 or CS Toptec enclosures provide a number of important value propositions in designing EV charging stations including:
Interchangeability of panels and parts. Both the Rittal TS 8 and CS Toptec are standardized enclosure solutions with interchangeable mounting panels and parts to accommodate applications where space is prized and a reduced footprint is key. The variety of mounting options inside the cabinet allows for more varied wiring structures and increased capacity within the enclosure to house more complicated panel wiring.
Same level of protection as unibody enclosures. While unibody enclosures have long been considered the pinnacle of protection and durability, standard modular enclosures like the TS 8 provide the same superior level of protection without sacrificing design and configuration flexibility. Stainless steel construction with NEMA 4/4X and IP 66 protection help EV charging stations to withstand common environmental elements.
Reduced lead time and cost. Two of the biggest hurdles designers and engineers face in specifying products for EV charging stations is long lead times due to complicated customization tasks and increased expenditures stemming from labor shortages and rising material costs. Designing around off-the-shelf products both helps reduce your lead time by eliminating special modifications and, in the case of Rittal, helps to bring your supply chain closer via our national network of warehouses and distribution centers to help you get the product you need quickly and efficiently.
Designed and engineered incorporating Industry 4.0 and IIoT principles, standard modular enclosures like the TS 8 or CS Toptec offer customization via flexibility of configuration and part interchangeability without the complexity, cost, or hassle of a fully customized enclosure.
Learn more about how Rittal's products and solutions designed for the automotive industry can help you reduce lead times and optimize your efficiency.