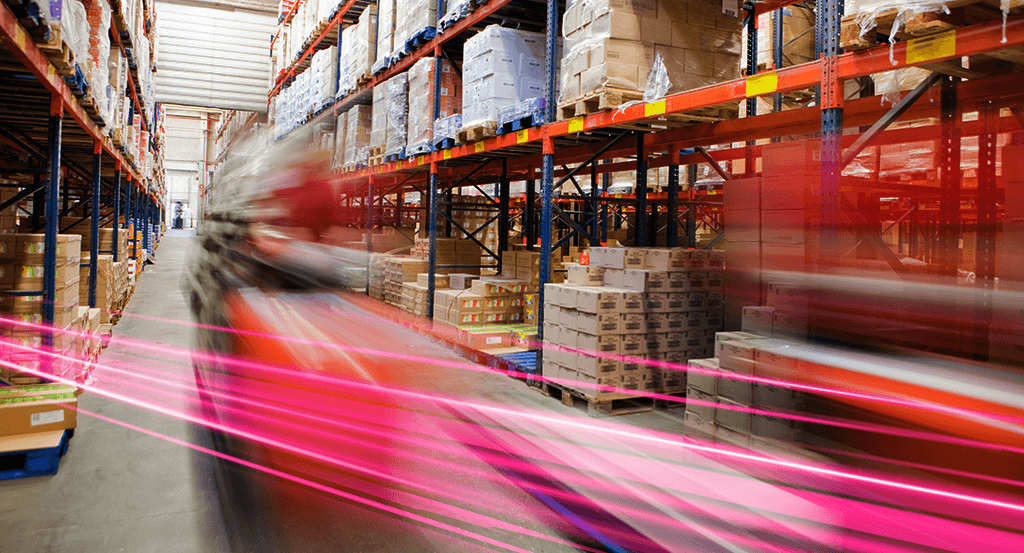 Ask any OEM about what keeps them awake at night and you're likely to get a very similar answer across the board: speed and cost. Specifically, the speed and cost to bid, which are areas where OEMs have experienced significant increases in the last 18 months with fragile supply chains, changes in consumer demand, labor shortages, and a host of other variables.
While there is hope across the manufacturing landscape that these challenges will subside in the next 6 to 12 months, the odds are that manufacturers will continue to struggle with slow speed to bid, especially as the global landscape experiences more vendor consolidation, the emergence of new markets, and a continued emphasis on end-to-end automation.
Though the challenges OEMs face are likely to persist well into the new year, there are several ways in which OEMs can increase their speed to bid, reduce costs, and create a more streamlined design and engineering process. Let's examine a couple of the more value-rich propositions for OEMs to increase their speed to bid in 2022, and how Rittal can be a vital player in achieving this critical goal.
Digitalized design
Perhaps one of the biggest challenges with increasing speed to bid is the prototyping process. This time and labor-intensive sequence of producing a prototype as a proof of concept is costly, fraught with the potential for human error in the front-end design or detailed engineering stage and is extremely difficult to scale if the need surfaces for variations of the concept as a whole or for any of the component parts.
Digitalizing the design and engineering process not only reduces or even eliminates these concerns, but it also works to further align the end-to-end transparency and flexibility with the deployment of a modular panel or enclosure product. EPLAN provides Cloud-based redlining which not only saves original digital schematics, but also provides real-time updates and automatically updated downstream workflows to reduce the likelihood of errors.
EPLAN's Cloud-based tool also provide OEMs with streamlined workflows for panel assembly to reduce downtime and leverage greater degrees of customization. The synchronization of each individual action along with detailed reporting, real-time updates, and data/schematic storage and sharing helps OEMs overcome some of the more common stumbling blocks in the industrial manufacturing landscape.
Let's get modular
When looking to increase your speed to bid, you first need to think about product compatibility, or how seamlessly industrial panels and switchgear can be integrated into an existing system or modified for compatibility with as little lead time as possible. This is where a modular approach to industrial enclosures helps unlock a more efficient, streamlined bid process. Modular enclosures provide the ultimate flexibility and adaptability for ease of integration in almost any application while at the same time offering a high level of protection for sensitive electronics.
Aside from maximum adaptability and compatibility, modular enclosures provide a host of other important value propositions for OEMs. Faster, more efficient configurations, simplified installations, and interchangeable panels also help create optimized efficiency by streamlining tedious, time-wasting manual processes that once required high degrees of human intervention and inflated operational costs.
In partnering with Rittal, OEMs can reduce the cost of putting together a bid because Rittal guarantees product compatibility within the Rittal system. Because of the partnership between Rittal and EPLAN, OEMs can design products faster as Rittal functions as a one-stop-shop solution for everything from enclosures, climate control, HMI accessories, and more. This unified umbrella between design and engineering reduces costs for OEMs and results in faster bid turnaround times.
Keeping it local
OEMs can't wave a magic wand and cure the supply chain ills we mentioned earlier; however, they can look at a more localized level and partner with companies closer to home who possess a more robust warehouse, distribution, and modification network to help ensure part availability, reduced shipping costs, and faster delivery times.
With modification centers and distribution hubs in Sparks, Nevada; Houston, Texas; and Urbana, Ohio, Rittal can provide OEMs from coast-to-coast with the most current and accurate part availability and rapid shipping. In addition, Rittal's 80,000 square-foot Houston facility houses a vast inventory of component parts, and Rittal's new Midwest warehouse offers shortened delivery times, expanded service capabilities, and improved customer service to help OEMs reduce bid times and procurement or production costs.
Aside from enhanced visibility and insight into component part inventory and small delivery windows, Rittal provides OEMs with vital modification services for top-level panel or switchgear customization for any application. Rittal's Houston modification center is home to the 5X Modification Program which streamlines workflows by providing OEMs with wallmount enclosures, junction boxes, and mounting panels in a matter of days to create even faster assembly and integration processes.
While the challenges OEMs face in reducing their speed to bid are certainly significant, they're not insurmountable, and with the right strategic partnership OEMs can make concrete gains in providing faster, more accurate bids.
Download our new solutions suite for the material handling industry to learn more about reducing your cost to bid!