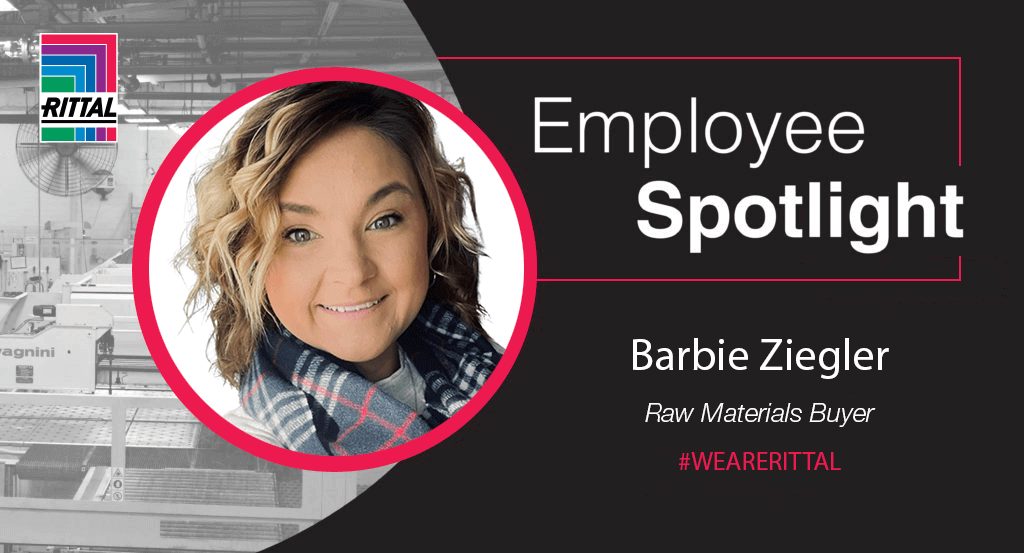 While Barbie Ziegler has been with Rittal for a little more than one year, she's already made large contributions to our team and to our customers. Her commitment and dedication is second to none, and her ability to juggle multiple priorities at any given time makes her a valuable member of the Rittal family. A self-proclaimed sports fanatic, Barbie believes Rittal's culture fits her like a glove.
How long have you worked at Rittal?
A little more than one year.
What do you do for our company?
In my first year with Rittal, I was part of the customer service group, but I was recently offered a position as a buyer. In my new role as a raw materials buyer, I'm responsible for the daily tactical purchasing of assigned commodity groups.
What inspired you to pursue a career with Rittal?
The opportunity to grow and advance with Rittal while balancing life with kids. Being an involved parent and wanting a career is not always the easiest thing to do. It's sometimes challenging to balance your family and work life, and I felt Rittal offered exactly what I sought.
Who or what inspires you?
My children inspire me daily and push me to be better than I was the day before. As parents, you set expectations for your children and want them to succeed. It means a lot to me to show my children that no matter how old they are, how hard life gets, or the bumps that may come along the way; you can overcome any obstacle, always meet your goals, and grow as a person.
Do you have any advice for new hires at Rittal?
Don't give up. Just stick with it. A bad day is just a bad day; tomorrow is always a fresh start. There will be easy and hard days, but overall Rittal is a company you can make a life with.
What do you do for fun, or do you have any hobbies?
Anyone that knows me knows I have a favorite for everything. But if I had to limit it to a few, traveling with my husband and kids. I love sports, so most of my time after work since my oldest child was four years old was spent at the baseball field, basketball court, or football field. I love cooking, baking, making crafts, or trying new ideas from Pinterest. I'm a fool for singing in the car, karaoke, dancing, and being silly with my kids.
Join our team and discover how rewarding a career with Rittal can be!