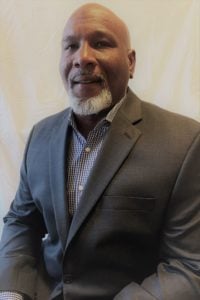 Walter Smith, Warehouse and Modification Manager, Rittal North America, LLC
We build our corporate culture on team spirit and this would not be possible if we did not put importance on building long-term relationships with our team. It is because of our talented team that we have seen continuous growth and will continue with a bright future. Our team is #RittalResilient #RittalStrong and together, We are Rittal!
Introduction
Walter Smith earned a bachelor's degree in Kinesiology from University of Michigan, Ann Arbor. After sustaining a career limiting sports injury in 1997, he transitioned his knack for building strong teams to a career in production and manufacturing. Since then, Walter has held multiple leadership roles throughout his career in various industries, including automotive, food, and oil and gas. Walter loves spending time with his family and taking a relaxing road trip.
Question and Answers
Q: What has been a significant highlight of working at Rittal?
Rittal has provided an opportunity for me to work closely with a developing team, while still being able to partner across all levels of the organization. In many of the roles I've held in the past I didn't have the luxury of doing both. Rittal is unique, in that, I have a small core team that I am responsible for supporting and developing, but I also have direct access with the ability to provide input to the larger group who is responsible for impacting long-term strategies. It's a nice balance.
Q: What's the coolest project you're currently working on?
Being relatively new to the organization, every week has provided a learning experience and that is exciting. Currently, the team and I are working to close any gaps related to On Time Performance (OTP) and Quality defects. I see this as a "cool" project because the improvements made now will enable us to respond and maintain optimal performance as we increase market share in the future. If there is a silver lining to what the world is experiencing at this moment, it would be the time to improve our processes and that's exactly what we are doing.
Q: Who/what inspires you?
I'm grateful to have experienced a very diverse group of inspiring individuals and circumstances. However, I'm often inspired by the ability of children to simplify life's frustrations. I mean really, what bad day can't be made better with a nap and ice cream?
Q: Do you have any advice for new hires?
Being new is tough. You want to make an impact, but it has to be balanced with the need for your own learning. I suggest someone who is new takes the first 30-days to write down all the things they "think" are wrong or should be changed; then use days 31-60 to try to prove yourself wrong. This practice has saved me a lot of embarrassment over the course of my career.
Q: What does true leadership mean to you?
John Maxwell defines Leadership as the ability to influence. I agree with his definition, in-part. In my experience, true leaders are able to create a safe space for people to learn and be engaged to the point of innovation, while remaining committed to the overall goal.
Q: What was the last experience that made you a stronger person?
I'm a proud "Girl Dad" times six. Every day is a growth experience. I wouldn't change it for the world.
Q: How do you balance your career and family?
I know there are times that I fall short in this area. I make a point to be present in each moment. When I'm working that's my focus and when I'm with my family they become my focus. I just do my best.
Q: What is the proudest moment in your professional career? Your personal life?
Professionally - When I led a cross-functional, facility-wide, Cost of Poor-Quality initiative that resulted in long-term, sustainable, cost savings process improvements. At the time, the project really stretched me. It was this project that gave me the confidence to get out of my "operational swim-lane" and investigate the entire process flow; including supplier selection and management.

Personally - Being a father of six girls, ranging from 18 months – 26 yrs. old, I've had a lot of awesomely proud moments. There is no way I can choose just one.
Q: What do you do for fun?
I enjoy attending the Univ. of Michigan homecoming games. It's a great chance to cheer for the next generation of athletes and connect with former friends and foes. It's funny how much colder the weather seems when you're in the stands.
Q: What is your favorite childhood memory?
I remember my mother would always make sure the house was decorated for the holidays. As a family we would enjoy Christmas dinner and my brother and I got to stay up later than usual.
Q: What is the best vacation you've ever had?
Prior to having our three youngest children, my wife and I took a South American cruise. It was the first time I didn't need a vacation after the vacation. It was just peaceful.