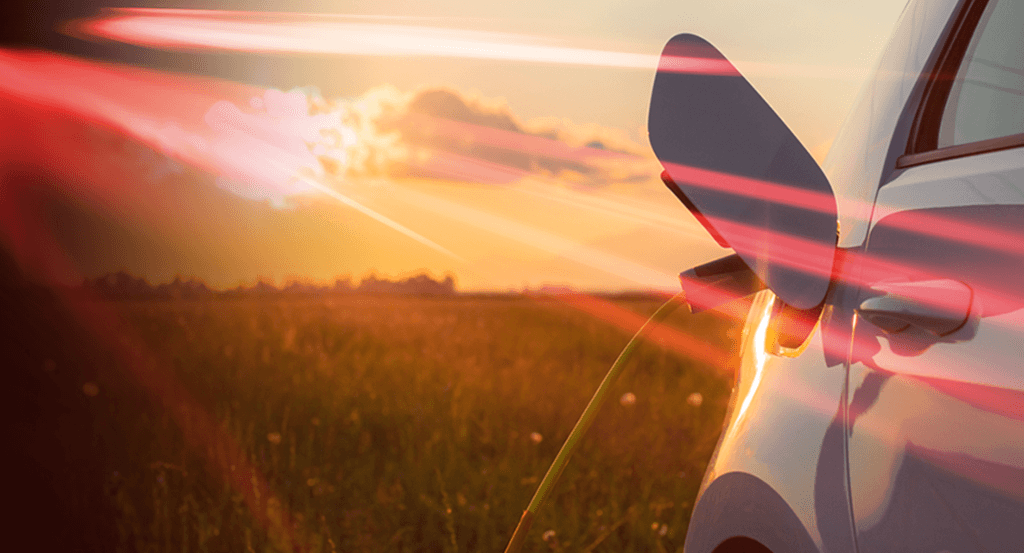 The sales of electric vehicles (EVs) rose by two-thirds in 2022, a figure that represents about 5.8% of all new vehicles sold. This is a relatively sharp increase from 2021 when EVs accounted for about 3.2% of market share, and while it's still relatively early in the production and sale of EVs on a wide scale, those in the know are predicting rapid growth in the next few years.
The automotive industry is at something of an inflection point, both in terms of the product that is manufactured and sold, but also in terms of the infrastructure and technology necessary to power this new breed of vehicle. For example, The Biden Administration last year unveiled several significant programs and initiatives to electrify America's roadways via a national network of 500,000 charging stations by 2030 — and so far, there are more than 200,000 in service.
Whether it's the product or the infrastructure, the next few years will be ones of constant motion and change for the automotive industry, so let's take a moment now to look at where the growth of electric vehicles will take automotive manufacturing in 2023 and beyond.
Buckle up for more diversified production
If we consider the last decade as the first generation of EV production, it's safe to say the first generation of EVs consisted primarily of compact cars or sedans — for example, think Tesla's original sedan or Honda's line of hatchback EVs. Even today, a large percentage of EVs on the road are classified as small or medium-sized vehicles with Telsa's Model Y and Model 3 accounting for 29% and 23% respectively of all EVs sold in the United States.
But 2023 is poised to see a greater variety of EV makes and models entering the market, particularly in the form of bigger SUVs and trucks, but also in the form of heavy-duty vehicles for more commercial or industrial applications.
For example, Ford's F-150 Lightning saw its most robust month of sales in December 2022 after hitting the market in the spring of last year, and Ford is expecting to increase production of the Lightning this year in order to keep pace with demand. On a similar note, sales of Ford's electric Mustang, The Mach-E, saw sales increase by 45% in 2022 as consumers continue to seek electric alternatives for their favorite gas-powered vehicles.
Additionally, The Biden Administration set 2030 as the goal for 30% of heavy-duty vehicles to be net-zero emissions, and the plan calls for 100% of heavy-duty vehicles to transition to electric by 2040. Plus, the Department of Energy also just announced more than $7 million in funding for the development of medium to heavy-duty EV charging stations across 23 states.
Not only does this mean the vehicle makeup on America's roadways is about to become much more diverse, it also means the technology and manufacturing of charging stations will also have to evolve. With bigger vehicles comes the need for more powerful batteries, and this means the industrial enclosures and equipment necessary to facilitate more efficient, faster charging will likely need to develop and advance in the short and mid-term future.
Not just more EV charging stations, but more reliable and accessible stations
While the race is on to hit the desired quantity of public and private EV charging stations in easily accessible areas such as retail centers, public libraries, and government buildings, there's also a mad dash to improve the quality, reliability, and accessibility of charging stations in urban and rural areas.
A recent survey of more than 5,500 EV owners found a large percentage of them were frustrated with EV charging stations that were too slow, too crowded, or simply malfunctioned during the charging process.
To help prioritize these key elements of building an easy-to-use, reliable national network of charging stations, the Federal Highway Administration (FHWA) recently established a series of new standards to help ensure newly-constructed charging stations provide an optimized user experience coupled with higher quality charging. Some of these new standards include:
Consistent plug types, power levels, and a minimum number of chargers to adequately support drivers' quick-charging needs
A 97% uptime requirement for all charging stations
Publicly accessible data on charging station locations, pricing, availability, and accessibility through mapping applications
Single-method identification for use across the entire network of stations
A simplified method for interacting with charging stations and charging vehicles, such as the more forward thinking Plug and Charge model
The end goal of these guidelines is a more standardized design and construction of EV charging stations regardless of the application or environment. For charging station manufacturers, this could present some significant challenges in the competition for federally approved materials and resources, but it could also open some interesting opportunities for process and product innovation.
Opportunities to reshore the manufacturing of charging station components
The Biden Administration's Build America, Buy America Act is designed to help stimulate domestic manufacturing and encourage U.S. companies to partner with domestic producers on a variety of commercial and industrial products. These kinds of partnerships have a variety of benefits including shorter turnaround times and reduced freight costs for companies, and lower unemployment rates and more robust economic outlook for the U.S workforce.
With the continued growth in EVs sales and the manufacturing of EV charging stations, the U.S. Department of Transportation (DOT) recently unveiled the National Electric Vehicle Infrastructure program (NEVI) — a new $5 billion initiative to create a coast-to-coast network of charging stations manufactured under the guidelines of the Build America, Buy America implementation plan.
This has the potential to significantly change the automotive industry in general — and the manufacturing of EV charging stations specifically — in a couple of key ways. First, under this program, companies will be required to assemble the components for use in charging domestically. Plus, it will require that the manufacturing of industrial enclosures, predominately of steel or iron, used in the building of charging stations must occur within the United States.
This is where partnering with an industrial enclosure manufacturer like Rittal, with multiple production facilities and distribution centers across the United States, can help EV charging station equipment manufacturers source the enclosures they need quickly and efficiently, but also in compliance with the NEVI program in order to take advantage of key federal grants.
Our line of standardized enclosures and accessories not only helps you comply with federal standards about consistency and reliability in charging station design, but it also helps you streamline the design process, and the modular nature of the TS 8 means greater in-field customization and flexibility.
Our new guide, Ready to Recharge, has everything you need to know to specify the ideal automation solutions for your charging station. Download the guide to learn more.