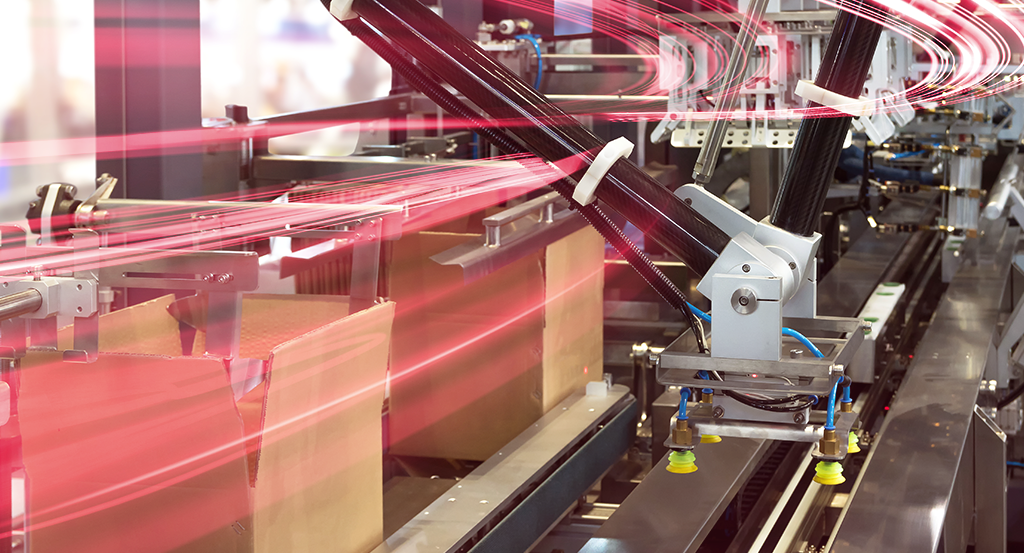 A recent study indicated that U.S. manufacturing outputs are on the rise as demand for goods continues to return to pre-pandemic levels.
And while this is certainly good news for both manufacturers and consumers alike, it does present an interesting challenge for producers in terms of expanding the infrastructure and resources necessary to meet the consumer demand for products.
To satisfy this uptick in demand, manufacturers can either build a new manufacturing facility with industrial automation systems, or they can retrofit existing facilities for warehouse automation. Compared with new build outs, retrofitting existing production facilities for warehouse automation is quickly becoming the path many manufacturers are taking to meet the need for products and respond to the changing landscape in modern manufacturing.
With this in mind, let's look at a couple reasons why manufacturers are opting for the retrofitting route, and how Rittal can help manufacturers build an efficient automation system inside a retrofitted space.
Retrofitting for warehouse automation can help increase your speed-to-market
Regardless of the industry, speed-to-market and your ability to quickly put products into the marketplace has emerged as a key differentiator for manufacturers of all stripes. For example, a number of food and beverage producers saw an opportunity to pivot to the production of pet food during the height of the COVID-19 pandemic as pet adoptions spiked. Retrofitting existing production facilities expedited the process of getting these new production programs up and running.
But while retrofitting does help accelerate production, the challenge in successfully retrofitting is choosing industrial enclosures that can be quickly and easily customized to suit the space constraints of the retrofitted space. This is where specifying standard industrial enclosures that are designed with flexibility in mind becomes key to increasing your speed-to-market.
Modular enclosures like Rittal's TS 8 helps designers and engineers easily adapt to space constraints in existing facilities with features like removable panels, interchangeable doors and handles, and a wealth of configuration options that can be completed without the need for specialized tooling.
Not only does this modular design make it easy to customize an enclosure in mere minutes without the need for additional resources or personnel, the TS 8 is also compatible with Rittal's enclosure handling and transport tools to help assemblers and installers reduce the time and manpower necessary to modify their warehouse automation footprint.
Retrofitting an existing facility can help you reconsider (and reduce) your automation footprint
One of the biggest trends right now in manufacturing is reducing your automation footprint to help control costs and mitigate the kinks in managing a global supply chain. Retrofitting an existing production facility for warehouse automation forces automation architects to seriously consider the size of their automation footprint simply because of the space constraints of older facilities — and this can help engineers think in a more innovative way when designing an automation infrastructure.
For example, utilizing an overhead conveyor system in a retrofitted material handling warehouse helps solve the space constraint problem by utilizing the space above the production room floor. However, making the most of the space above via an overhead system requires a compact industrial enclosure with variable mounting and wiring options.
Rittal's AX compact enclosure can be easily customized to suit the needs of specific industrial applications without sacrificing the protection and security of mission-critical electronic components. Available in a variety of sizes, the AX offers seamless integration into a variety of environmental conditions while still providing superior protection and security.
Another important component in retrofitting an existing facility for warehouse automation in the material handling space is the ability to scale based on demand without sacrificing enclosure protection and durability.
Rittal's VX SE Freestanding Enclosure System is a standard product that can easily be scaled based on demand or space constraints. The VX SE offers a wide range of dimensions with widths up to 1800 mm to replace up to three baying enclosures and depths starting at 300 mm for confined production applications. In addition, IP 66 and NEMA 4/4X ratings provide superior protection against harsh environmental conditions.
Whether it's helping to increase your speed-to-market or discovering a more innovative use of space by reducing your automation footprint, retrofitting an existing facility for warehouse automation can help manufacturers be more competitive, expand their reach, and grow their business. And partnering with Rittal on the right industrial enclosures for your warehouse automation infrastructure can help you unlock new levels of efficiency and productivity.
Learn how our industrial enclosures can help you create a modern, efficient warehouse automation system.