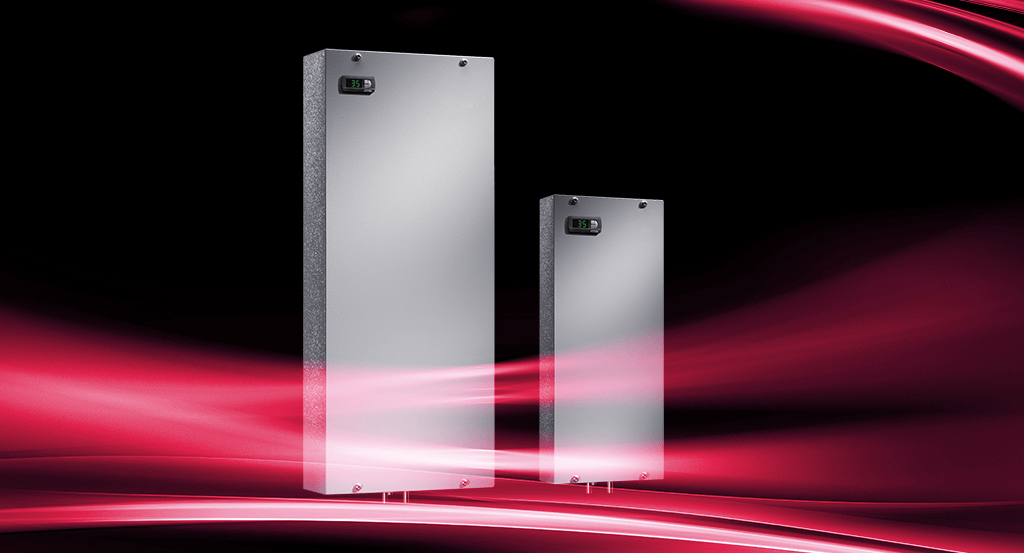 It's that time of year when the spring cleaning tradition is in full-bloom, and households across the country are carefully considering the value of items they've accumulated and whether they make daily life better or are simply taking up space.
While the rest of us purge the clutter in our homes, manufacturers should be engaged in a similar evaluation process when it comes to their industrial climate control units. As the weather warms for much of the country and manufacturers ramp-up for a busy production season, it's vital to ensure equipment stays operational. Plant engineers should use this time to not only troubleshoot their individual cooling units but also consider the health of their holistic climate control systems to identify inefficiencies and strategize how to create a more targeted, efficient industrial cooling framework.
With this in mind, let's look at a couple of reasons why spring is the perfect time to analyze the efficiency of your climate units and how doing so can help you reduce energy consumption and costs for a more sustainable climate control model.
Preventative maintenance = productivity
Though it may seem simple, preventative maintenance of climate control units is one of the best ways to help ensure long-term productivity and avoid costly breakdowns with your cooling units. Because the warmer months bring increased ambient air temperatures inside manufacturing facilities — which can put undue stress on climate systems — reviewing the overall functionality and efficiency of your cooling units now can save you time and money later.
80% of equipment failures result from inefficient cooling and a preventative maintenance strategy is key in creating a proactive approach to enclosure cooling and preventing unplanned downtime. Having the right automation infrastructure in place can help manufacturers tap into the power of a preventative maintenance strategy. Even in today's automated manufacturing landscape, too many manufacturers rely on outdated cooling units or those that lack the connectivity necessary to monitor cooling unit performance.
However, Rittal's dedication to creating end-to-end climate efficiency can help manufacturers deploy the right climate control tools for such a proactive approach. Our Blue e + cooling unit with IoT interface uses Industry 4.0 and IIoT principles for the ultimate in network connectivity to alert plant managers to potential issues in cooling unit operation. In addition, real-time monitoring and analytics help manufacturers alter cooling outputs based on needs to help prolong the service life of the unit while helping control energy consumption, reducing maintenance costs, and mitigating the risk of downtime.
An emphasis on efficiency
As spring gives way to summer and production facilities require more energy to power what can be hundreds of cooling units, the time is now to emphasize efficiency and consider how innovations in industrial climate control systems can help you reduce your energy consumption and decrease your energy costs as well.
The obstacle for many manufacturers is the lack of clarity in the energy efficient nature of their cooling units, or more importantly, if their climate units are operating at peak performance. For example, a climate efficiency analysis of Ford's Cologne production facility revealed that out of the 220 cooling units deployed throughout the plant 25 were defective and not operating at peak efficiency. Not only did this mean a sizable percentage of the plant's automation equipment was not being cooled effectively, but it also exposed significant spikes in energy consumption, costs, and maintenance or repair work.
Designed for durability and reliability, Rittal cooling units like the Blue e + use innovative cooling technology via a hybrid cooling process that increases airflow throughout the enclosure. A combination of active and passive cooling mechanisms provides precise, consistent cooling outputs that can reduce energy usage by up to 75%.
In addition, Rittal's line of Blue e + air conditioners provide high output and energy-efficient climate control with superior plug-and-play capability to reduce the need for customizations or accessories for seamless integration. This ease of installation and integration with existing automation frameworks helps manufacturers upgrade their climate control systems quickly to reduce downtime or disruption in production.
While our Blue e+ line of industrial cooling units is a powerful climate control solution for manufacturers to consider when analyzing the efficiency of their climate systems, our extensive climate control line offers solutions to fit a variety of facility needs. The air-to-air heat exchangers, air-to-water heat exchangers, chillers, and filter fan units also help facilities create consistent, reliable cooling for long-term production and energy savings.
A Rittal Climate Efficiency Analysis can help you understand the health and viability of your climate system and provide you with a path toward increased efficiency and sustainability. Learn more about how a Climate Efficiency Analysis can help you upgrade your climate systems ahead of a busy production season.