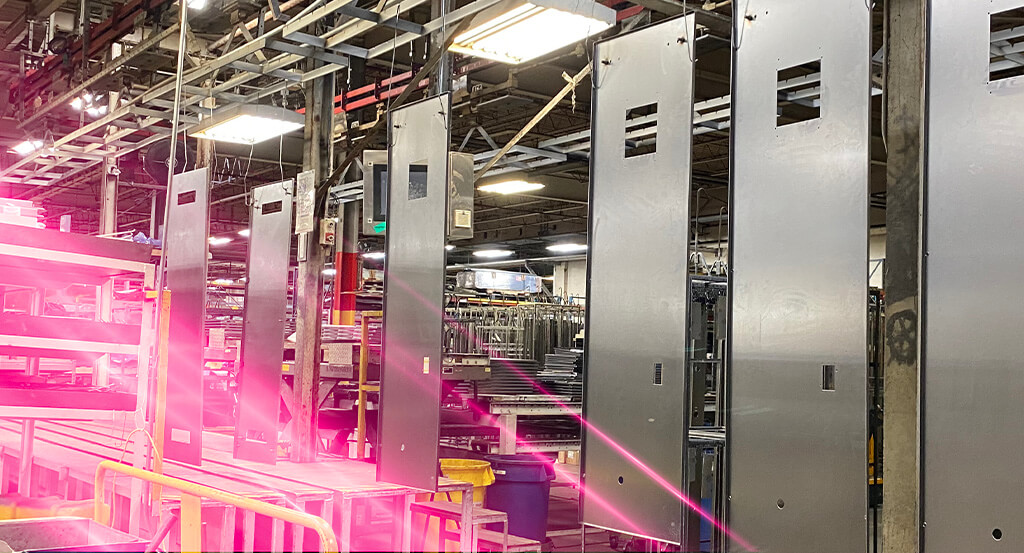 Today's automotive manufacturing industry is a constantly changing space. Companies must facilitate multiple production programs in disparate parts of the world with component parts coming from a variety of suppliers. Production facilities must adhere to variances in panel and switchgear applications and certifications to provide the right product for the right customer at the right time.
This level of complexity results in uncertainties in supply chain logistics, costly production downtime, and a fluctuating value chain that can prohibit profitability and growth.
This is the exact situation a major North American automotive manufacturer found itself in when attempting to coordinate production at facilities around the globe. It's also the exact problem its industrial automation technology partner Electro-Matic was attempting to solve.
The need was for a standardized power distribution panel that could be adapted to production programs and regulations without experiencing long lead times or disruptions in production at manufacturing facilities worldwide. The challenge was simple and yet all-too-common for too many of today's automotive manufacturers:
Panel design needed to be easily stored and altered
Panel engineering needed to be durable, flexible, and adaptable
Panel modification

needed to be fast, precise, and reliable
The solution was a global partnership with Rittal and EPLAN that paved the way for Electro-Matic to provide a standardized, single part PDP, which resulted in dramatically reduced lead times and more seamless integration into the customer's production cycles.
The end result unlocked exciting business and industrial automation possibilities for Electro-Matic and its North American automotive manufacturing partner alike.
The lessons learned provide a replicable model for automotive manufacturers to streamline their production programs via industrial automation solutions.
Download the full Electro-Matic case study to read more!