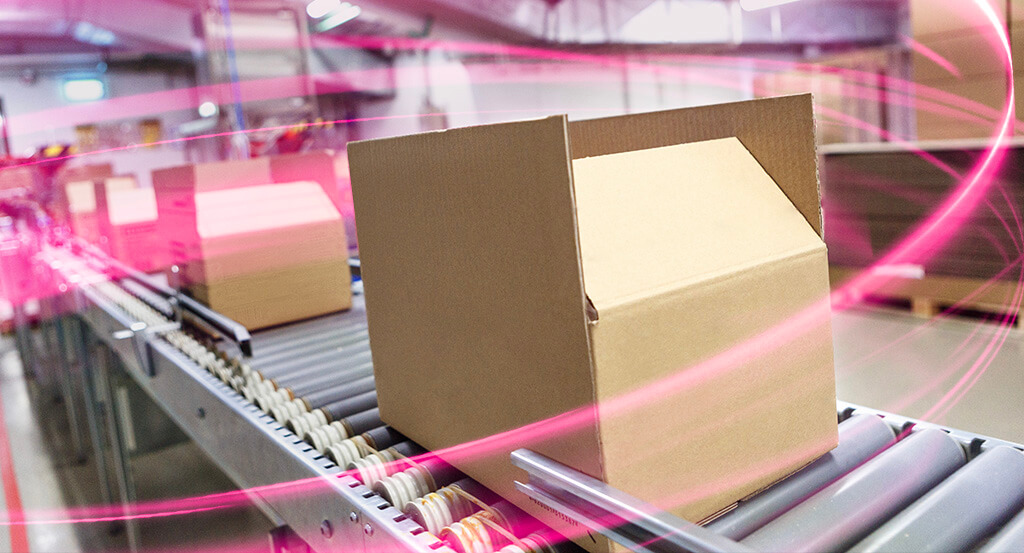 As world economies continue to reopen and some sense of normalcy returns to the global manufacturing sphere, the COVID-19 pandemic has left much uncertainty in its wake when it comes to facilitating consistent production sequences. In fact, a recent article in Control Manufacturing found that 54% of systems integrators surveyed said the ability to adapt to COVID-19 related slowdowns or shutdowns is still their top priority going into the new year.
Whether it's concerns around stable supply chains, labor shortages, or customer demand, manufacturers will once again be tasked with discovering new methods of maintaining manufacturing cycles with an eye toward unlocking increased efficiency and reducing operational costs.
Automation architects — be it systems integrators, panel builders, or control manufacturers — are likely to have an extra helping of doing more with less on their metaphorical plate in this coming year, but the good news is that an industrial automation partner like Rittal has the solutions automation architects need to not only do more with less in 2022, but to flourish in an ever-evolving manufacturing landscape for years to come.
Choose enclosures designed with Industry 4.0 in mind
Industrial panel and enclosure solutions are the bread and butter of an automation framework; they are the baseline from which the success or failure of an efficient production sequence can be judged. While durability and the ability to adequately protect the sensitive electronics within the enclosure are key, a design and engineering blueprint that aligns with Industry 4.0 and IIoT is paramount to help ensure your automation architecture is equipped to respond to the manufacturing challenges of today.
This is where Rittal's modular thinking with panel and enclosure design allows for seamless integration to new and legacy systems; provides high degrees of strength and physical security; and superior customization to fit any application.
For example, Rittal's TS 8 free-standing baying enclosure is a long-established workhorse that is modular enough for easy integration into a variety of existing systems and tough enough to protect the most sensitive electronics. With 30% more mounting space than standard unibody enclosures with 15% less overall weight and protection categories up to IP 66/NEMA 4/4X[JJ1] [TM2] , the TS 8 is the large enclosure of choice for automation architects to design scalable solutions.
When it comes to non-modular enclosures, Rittal's VX SE is the ideal enclosure when the AX/KX is too small and the TS 8 is too large or when baying is not required. Up to IP 66/NEMA 4/4X rated, the VX SE is perfectly suited for deployment in harsh production conditions. And with depths starting at 300 mm and widths up 1800 mm, it may be the most versatile industrial enclosure on the market.
But what really drives home panels and enclosures designed for an Industry 4.0 and IIoT world is our partnership with the design platform EPLAN. Designed to provide end-to-end visibility and transparency from the panel engineering to the production process, the synchronization of each individual step in the design and engineering process along with detailed reporting, real-time updates, and data/schematic storage and sharing helps automation architects overcome some of the more common stumbling blocks in the industrial manufacturing landscape, such as:
Increasing pricing pressures to be able to provide the right product at the right time within the right budget, especially as competition breeds a race to the bottom-line

Skilled labor shortages that can result in increases in scrapped materials and revisions/alterations
Delivery pressures due to the rapidly-changing and real-time demands manufacturers must respond to
Inefficient workflows via antiquated data capture, storage, and communication systems
Optimize your climate control system
If there's one area of today's manufacturing cycle that provides the greatest headache for system integrators, it's the ability to create an efficient, targeted cooling system that is not only precise and consistent but is also aligned with the sustainability and efficiency movements taking hold in global manufacturing. To put it simply: optimizing climate control is perhaps the epicenter for automation architects for reducing costs and increasing the efficiency of your automation architecture.
Rittal's climate control systems not only provide precise, targeted, cooling outputs, but they also leverage Industry 4.0 and IoT frameworks to increase efficiency and visibility into unit performance. Through digital alerts and mobile integrations, end users have more power than ever before to monitor and adjust cooling outputs and temperature levels with more accuracy, precision, and flexibility, which is why more automation architects are going with Rittal cooling products for their automation solutions.
With Rittal's Blue e+ cooling units, gone are the days of monitoring climate conditions on-site or building human interfacing into production facility workflows, and arrived are the days when mobile-enabled, real-time insights and analytics are the driving forces behind an effective climate solution. In addition, an innovative hybrid cooling structure, compliance with global regulations for large scale deployment, and a user-friendly interface with remote monitoring capabilities make the Blue e+ a powerful tool for taking your climate control to the next level.
State-of-the-art climate control products aside, Rittal's climate efficiency analysis is the proverbial ace in the hole for automation architects looking to truly understand their climate systems. Our team of knowledgeable climate technicians will conduct a holistic review of your existing climate infrastructure to identify inefficiencies, redundancies, or gaps in productivity, as well as create an actionable guide for automation architects to maximize their existing cooling units and upgrade units not operating at peak performance.
Prioritize localized customization and modification
Automation architects can address global supply chain issues by making strategic moves to localize their supply chain to help ensure a more stable, consistent flow of component parts and resources. This starts with prioritizing localized customization and modification services with an automation partner that has the resources and network to provide the parts and services when you need them, no matter where you're located.
Rittal's network of production and modification centers provide precise panel and enclosure modification services with rapid turnaround time to keep your automation infrastructure working 24/7, 365. With facilities in Sparks, Nevada; Austin, Texas; and Urbana, Ohio; our state-of-the-art line of modification tools like our Perforex MT milling center and wire processing machines simplify modification complexity with precise cuts, tapping, holes, and more.
Eliminating the manual process associated with enclosure modification means significant cost reduction and increases in uptime for automation architects to maintain production schedules.
In addition, our growing chain of regional distribution centers offers even faster delivery times and more robust inventory of component parts to help bring your supply chain closer to home.
For automation architects facing the challenge of doing more with less, partnering with Rittal can not only help you overcome these challenges, but also seize new opportunities in modernizing your automation infrastructure and unlocking levels of productivity and growth you never thought possible.
Download our new white paper, Navigating the Complexity of Enclosure Selection, to learn how our line of industrial enclosures can help you do more with less.