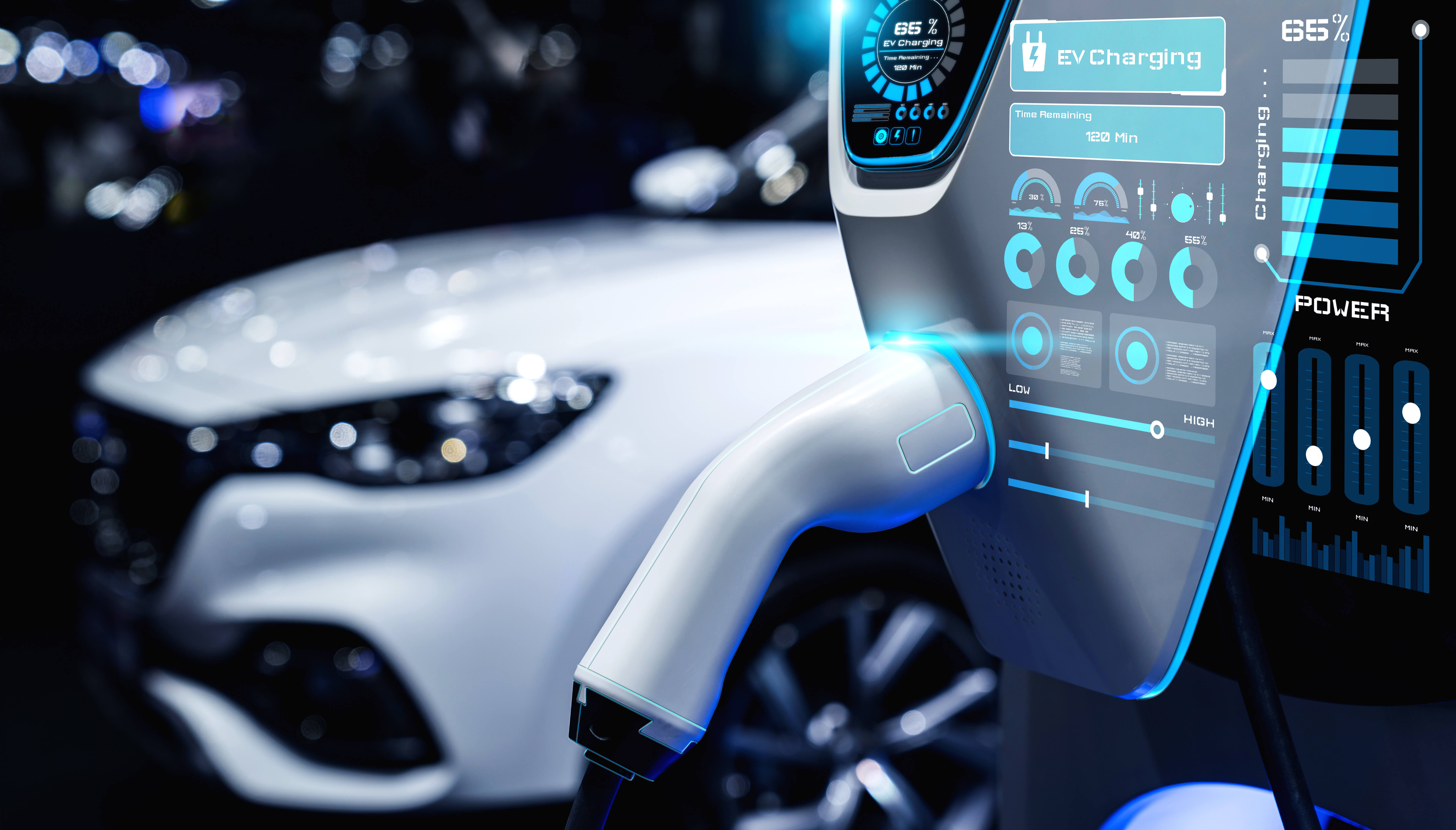 The race is on for today's automotive manufacturers in producing electric vehicles on a mass scale. A recent article in Consumer Reports revealed Ford is planning to produce more than 2 million electric vehicles (EV) annually by 2026, and their EV line will total more than half of their global sales by 2030.
Ford is not alone in their goal of dominating the EV market. General Motors has set similar expectations and goals for the production of EVs, in part due to consumer demand and in part due to initiatives from the Biden Administration to make EVs more available and affordable for average American households.
This level of urgency in EV manufacturing means designers and engineers will be tasked with designing a robust network of EV charging stations to facilitate the influx of EVs in the automotive market. The challenge in designing the ideal number of EV charging stations to meet demand is two-fold:
First, identifying the industrial enclosures that can provide the necessary level of durability, flexibility, and customization for applications in a variety of environments
Second, overcoming the complications in today's automotive landscape such as rising material costs, labor shortage, supply chain disruptions, and prolonged lead time
In this blog, we'll look at a couple of key ways engineers can streamline – and support — the transition to electric vehicles by designing EV charging stations with versatility and speed-to-market in mind.
Digitize your design process
While the transition to EVs and EV charging stations may seem daunting, many of the same principles that help designers optimize the process of designing automation for traditional automotive manufacturing still apply.
Speed-to-market is critical for designers with specifying products and designing EV charging stations. A digitized design platform with end-to-end visibility and transparency accelerates the design process and makes it easier to incorporate the right product for the right application.
As a scalable solution to meet the fluctuating variables of EV charging station design, EPLAN provides engineers with data-driven modeling and Digital Twin design capabilities to reduce errors in production, optimize enclosure customization, and seamlessly integrate workflows for a more unified design process. In addition, EPLAN's Cloud-based software provides greater transparency into the configuration of the enclosure to further simplify and speed up the panel wiring and installation process.
Designing EV charging stations with EPLAN helps connect each individual step of the process via detailed, automated reporting, real-time product availability and updates, and easy schematic storage and collaboration to help engineers overcome such automotive industry challenges as:
Increasing pricing pressures to be able to provide the right product at the right time within the right budget, especially as competition breeds a race to the bottom line
Skilled labor shortages that can result in increases in scrapped materials and revisions/alterations
Delivery pressures due to the rapidly changing and real-time demands automotive manufacturers must respond to
Inefficient workflows via antiquated data capture, storage, and communication systems
With tools like EPLAN Data Portal for efficient sourcing of component materials or EPLAN Smart Wiring for increased efficiency and accuracy in every step of the wiring process, engineers can work in a more proactive way to save both time and money.
Make the move toward standardized products
The challenges in specifying the ideal products for EV charging stations that are simple, efficient, and meet the needs of EV charging station manufacturers is a multi-pronged task for engineers to solve.
First, the competition in the EV charging landscape breeds the need for customization in order for equipment manufacturers to differentiate themselves. Second, the number of deployment variables with EV charging stations and the variance in environmental conditions adds an additional layer of complexity that requires configuration flexibility and ease of integration.
However, designing with standard products and parts can help provide several mission-critical advantages for engineers in specifying the right solutions for EV charging station equipment without sacrificing speed or flexibility. For example, enclosures like the Rittal TS 8 or CS Toptec provide a number of important value propositions in designing EV charging stations.
Interchangeable panels: Both the Rittal TS 8 and CS Toptec are standardized enclosure solutions with interchangeable mounting panels and parts to accommodate applications where space is prized and a reduced footprint is key. The variety of mounting options inside the cabinet allows for more varied wiring structures and increased capacity within the enclosure to house more complicated panel wiring.
High degree of protection consistent with unibody enclosures: While unibody enclosures have long been considered the pinnacle of protection and durability, standard modular enclosures like the TS 8 provide the same superior level of protection without sacrificing design and configuration flexibility. Stainless steel construction with NEMA 4/4X and IP 66 protection help EV charging station equipment to withstand common environmental elements.
Reduced lead time and cost: Two of the biggest hurdles designers and engineers face in specifying products for EV charging stations is long lead times due to complicated customization tasks and increased expenditures stemming from labor shortages and rising material costs. Designing around off-the-shelf products both helps reduce your lead time by eliminating special modifications and, in the case of Rittal, helps to bring your supply chain closer via our national network of warehouses and distribution centers to help you get the product you need quickly and efficiently.
With Industry 4.0 and IIoT principles at the forefront of Rittal's design philosophy, standard modular enclosures like the TS 8 or CS Toptec create superior customization via flexibility of configuration and part interchangeability without the complexity, cost, or hassle of a fully customized enclosure.
Learn more about how Rittal's standard products and solutions for the automotive industry can help you reduce lead times and optimize your efficiency in designing equipment for EV charging stations.