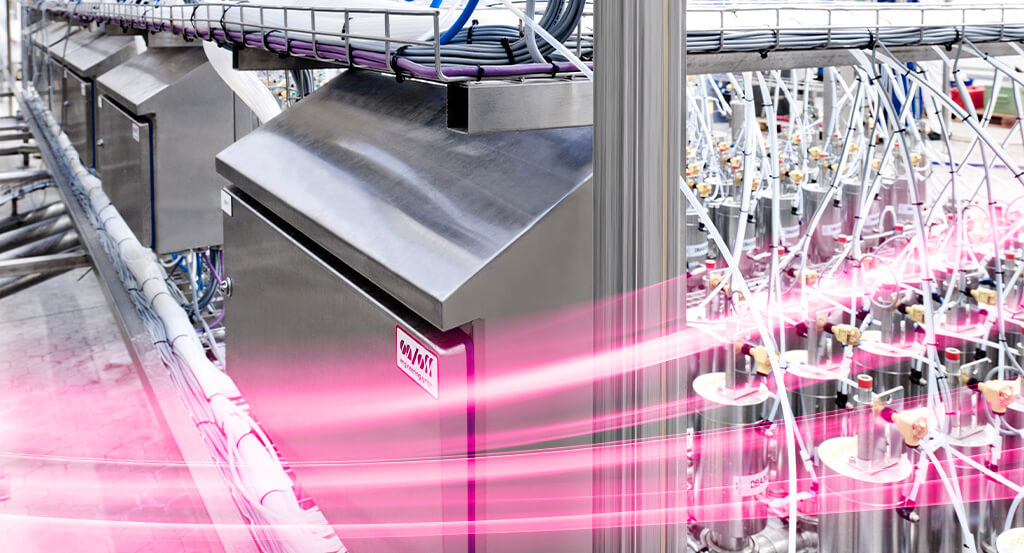 The choices consumers make about the food and beverages they consume is extremely personal. Dietary habits, brand association, affordability, and even political views are just a handful of factors consumers account for when putting a food and beverage item in their shopping cart.
The COVID-19 pandemic and the heightened awareness around the sanitation of food production has only served to reinforce the personal nature of consumer behavior in the food and beverage space, which has forced producers to reevaluate their processes and practices.
In May 2020, Rittal surveyed a wide cross-section of U.S. food and beverage consumers to better understand consumer sentiment and found that affordability, availability, quality, and sanitary practices were at top of mind when weighing buying decisions. In addition, 35% of respondents indicated their level of consumer confidence toward food and beverage producers had dropped since the beginning of the COVID-19 crisis.
Fast forward one year, a follow-up to this survey showed that consumers were still very much concerned about the safety of food and beverage production. While the study revealed a positive trend in consumer confidence, only 32% of respondents signaled they felt 'very confident' in the safety and sanitation of food production facilities.
This puts producers at a unique inflection point in terms of understanding what the consumer wants and how they can respond, either by altering their production processes or changing how they communicate their practices to consumers. With this in mind, let's examine how food and beverage producers can leverage consumer sentiment and trends to create production and distribution models that benefit their entire value chain.
Hygienic design for the whole line
Our updated consumer insight report indicated that a majority of consumers still have significant reservations about the hygienic state of food and beverage production facilities. This means placing even greater emphasis than ever before on the cleanliness, sanitation, and durability of equipment on the production floor to withstand frequent, high-intensity washdowns and other disinfection processes is paramount in alleviating this pain point for consumers.
Rittal's hygienic design line of products, including industrial enclosures and climate control units, are engineered to provide producers the modularity and flexibility they need for efficient operations, while at the same time complying with the Food Safety Modernization Act (FMSA), which was signed into law to prevent the spread of foodborne illness and other potential contaminants.
Rittal's line of enclosures and junction boxes designed specifically for food and beverage producers feature stainless steel construction to resist corrosion from chemicals or cleaning agents. 30° angled roof construction allows for effective runoff during cleaning and provides enhanced visibility for wallmounted enclosures and junction boxes. IP 66 protection category in accordance with IEC 60 529 as well as the NEMA 4X protection class help ensure Rittal enclosures prevent unwanted contaminants, thus providing enhanced degrees of sanitation.
Connected climate control
The ability to maintain safe and sanitary climate control within the enclosures on the food production floor is also key to how food and beverage producers can alleviate consumer concerns about food safety in production facilities. The capacity to cool the equipment that drives production runs downstream to protecting the integrity of the final product.
To help maintain consistent climate control with an eye toward sanitation practices and efficiency, Rittal's hygienic design air-to-water heat exchangers provide a 30° sloped roof to create effective water or containment runoff, while smooth stainless steel construction also reduces dirt build-up and provides an easy to sanitize surface. Multiple water connections, joint-free silicone seals, and superior cooling capability enhance the hygienic nature of your cleaning practices while also promoting cost-effective and energy-efficient operation.
Rittal's climate control solutions also leverage automation capabilities for enhanced precision. Climate network connectivity through IoT-enabled integrations provides ultimate insight into cooling outputs, operational efficiency, and maintenance cues to reduce energy usage and decrease energy-related costs.
Integrating automation and Industry 4.0
Technological advancements like automation and AI have significantly changed the way food and beverage producers create, test, warehouse, and distribute their products. The ability to produce, assess overall quality, and route products to the consumer in faster and more efficient ways than ever before has revolutionized the entire value chain and allowed for increased profitability.
The introduction of highly sophisticated sensors to identify contaminated or spoiled food products and network connectivity to generate and receive data as a product moves through a production or transportation cycle means rethinking traditional panel and switchgear building processes.
The end-to-end efficiency made possible by the partnership between EPLAN and Rittal Automation Service (RAS) provides powerful CAE design capabilities that are easily transferred or altered based on part availability or other variables. Modular design and construction of enclosure panels virtually eliminates manual tasks associated with assembly and integration, which allows for more time, money, and resources to be dedicated to safe production practices and monitoring of the entire production cycle.
Rittal's line of modular enclosures not only offers more rapid and flexible deployment compared with unibody design, but they also allow for precise, replicable modification and customization via one of three modification centers and warehouses. This network of fully-automated modification centers provides mission-critical modifications to enclosure panels and other products with rapid turnaround times to fit producers' exacting specifications for out-of-the-box deployment.
At the end of the day, Rittal's industrial enclosures, climate control systems, and automation solutions are what food and beverage producers need to address consumer concerns and adapt to a new paradigm in food and beverage production.
Read about the current state of consumer confidence in food plants by downloading our updated Consumer Insight Report!