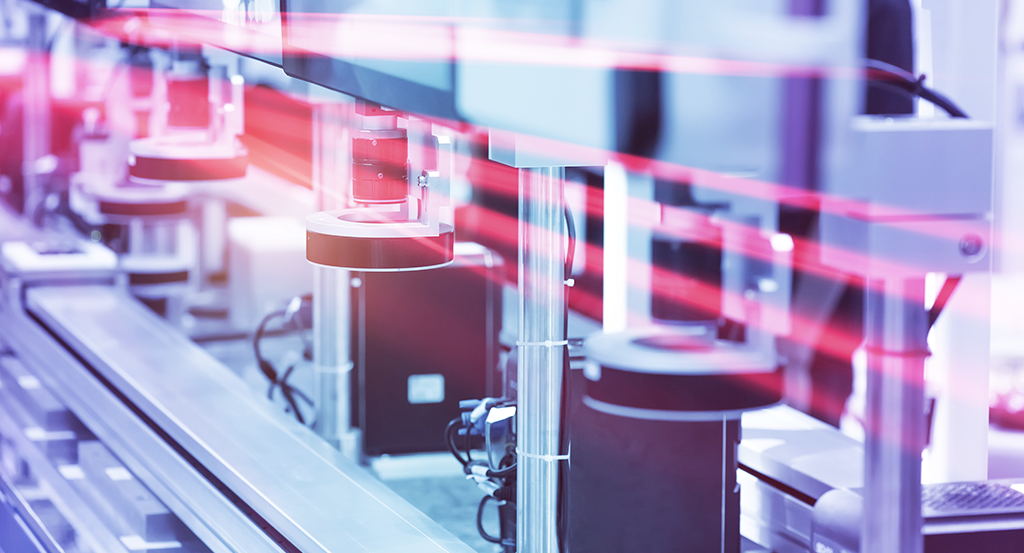 The complexity and complications in today's global supply chain are affecting nearly everyone in the manufacturing space. The issues with effectively and efficiently sourcing panel and control manufacturing components is being amplified by ongoing labor shortages, material scarcity, and supply chain challenges. This is particularly troublesome for purchasers whose job it is to identify and procure the right automation solutions based on specs from designers and engineers.
Just like designers and engineers are being asked to accomplish more with less, purchasers are also being tasked with this goal. This means purchasers are thinking in a more out-of-the-box way about the individual solutions and/or complete automation systems they source products for.
Purchasers who think more strategically and creatively about ways to navigate supply chain issues in manufacturing put themselves in a better position to succeed. Let's examine a handful of ways purchasers can overcome the supply chain hurdles in today's manufacturing landscape.
Move toward standardized solutions
The sheer variety of applications in today's manufacturing space may lead purchasers to believe they need custom industrial enclosures to tackle the nuances of each application. While customization does have some value in solving unique challenges in industries as disparate as food & beverage, automotive, and material handling, customization can also prove problematic as it often results in longer lead times, compatibility issues with integration, and more complicated assembly and installation.
Moving toward specifying standardized automation equipment — specifically control panel and enclosure solutions — can help purchasers address a variety of specific challenges while eliminating the delays often associated with designing custom enclosures. Plus, making the move toward standardized enclosures can help reduce costs by removing the manpower often associated with custom modifications.
The modular nature of Rittal's industrial enclosures helps create enhanced flexibility in design, configuration, assembly, and installation to solve specific challenges for a variety of manufacturers.
For example, Rittal's TS 8 modular enclosure offers nearly limitless configurations due to its interchangeable panels and bayable enclosure systems. Plus, with IP 66 and NEMA 4 protection options, the TS 8 is a versatile industrial enclosure that can be deployed in a variety of environments for enhanced reliability and productivity.
This same level of standardized flexibility also applies to our VX SE free-standing enclosure. The space-saving nature of the VX SE allows manufacturers to scale based on demand or space constraints of the production room floor. In addition, a wide range of widths and dimensions can replace up to three baying enclosures for use in more confined production floors. With a unibody construction and IP 66 and NEMA 4/4X protection options, the VX SE is ready for deployment in a variety of applications with no customization required.
Think smaller about your supply chain
The global, interconnected nature of modern manufacturing means purchasers are likely working with automation partners in a variety of locations around the world. While historically this model has helped purchasers source a wider variety of panels, enclosures, cooling units, and power distribution systems, the last few years have demonstrated to purchasers the difficulty in facilitating complex supply chain logistics.
As a result, many U.S.-based manufacturers have spent the last two years reshoring to help ensure the parts they spec don't get caught up in logistics issues halfway around the world — and for purchasers, this has helped create a new supply chain model of working with automation partners who can provide flexible, efficient domestic solutions quickly and efficiently.
Rittal's dedication to providing industrial automation solutions to support businesses in the U.S. helps purchasers minimize complexity in their supply chains. Rittal is a global manufacturer and system solutions provider with U.S. production and modification centers in Urbana, Ohio; Sparks, Nevada; and Houston, Texas. Our coast-to-coast network allows us to provide innovative industrial automation products to manufacturers across the country quickly and in a cost-effective manner backed by our global presence.
Additionally, our regional network of distribution centers helps serve manufacturers via a robust inventory of products and solutions for fast order fulfillment and reduced delivery timelines. This further streamlines the supply chain and provides greater peace of mind that a purchaser's order can be filled without prolonged disruptions in production programs.
Prioritize complete digitalization
In the last few years, advancements in design and manufacturing technology through Industry 4.0 and IIoT have made the complete digitalization of the industrial panel and enclosure engineering process a reality. And while purchasers don't work directly with these digital design and engineering platforms, the downstream impact of incorporating a digitalized design and engineering system creates a more connected value chain built on transparency and efficiency for smoother procurement processes.
Designed to provide end-to-end visibility and transparency from panel engineering to the production process, EPLAN is a digital design platform that features cloud-based apps, digital twin technology, and a 3D control panel to provide manufacturers with more efficient — and transparent — design and engineering workflows.
The synchronization of each individual step in the enclosure design and engineering process — coupled with detailed reporting, real-time updates, and easy schematic storage and sharing — help manufacturers overcome some of the more common stumbling blocks throughout industrial production operations:
Increasing pricing pressures to be able to provide the right product at the right time within the right budget
Shortages of skilled labor, component parts, and other resources that can result in costly revisions or alterations to panel or enclosure design
Inefficient workflows stemming from outdated or inefficient data capture, storage, and communication systems
EPLAN also helps manufacturers eliminate a host of manual tasks and processes to enhance product quality and precision while also reducing production costs. With EPLAN, manufacturers can work in a proactive way and experience increased flexibility compared to a more traditional reactive model.
Download our white paper to learn how you can overcome today's supply chain challenges.