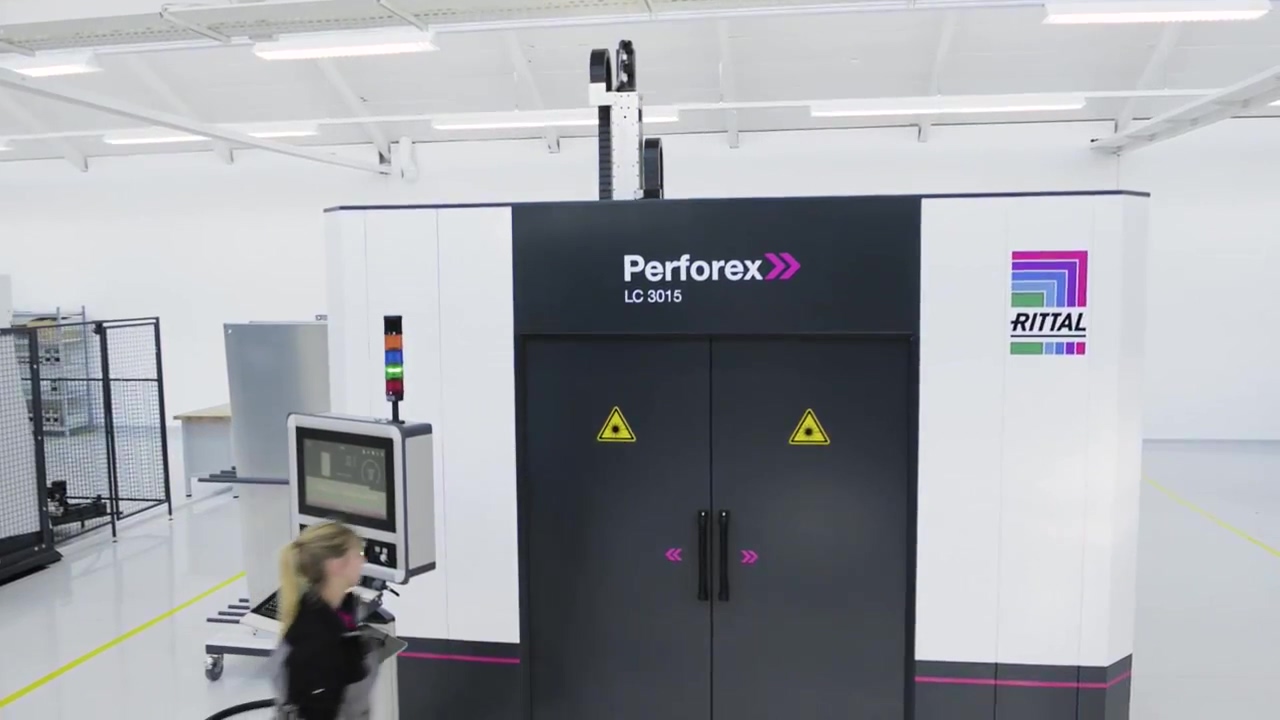 For global manufacturing companies in today's market, the refrain is all too common: You must figure out how to do more with less. The problem is this refrain is only part of the song, and the rest of this troublesome tune has multiple layers of complexity and greater degrees of difficulty.
What complicates the equation is manufacturers regardless of industry are tasked with producing a variety of product options or variations of a product with the same efficiency, quality, and return on investment to keep pace with the competition in a variant-rich marketplace.
This is where customization comes into play as manufacturers strive to meet the specifications necessary for a variety of applications. Panel and enclosure modification is just part and parcel of this level of customization, and manufacturers looking to compete on a large scale must decide whether automated modification solutions are a worthwhile investment based on their current strategy, goals, and aspirations on what they hope to achieve going forward.
So, how do manufacturers make this mission-critical decision? What questions should they address when weighing whether it's time to automate their enclosure modification? Let's take a look at three key questions manufacturers should ask themselves as they consider a move to in-house, automated industrial enclosure modification.
Are enclosure throughput times a liability in optimizing production?
The first question manufactures must ask when deciding whether to bring an automated enclosure modification solution in-house is, on the surface, quite simple: Are our enclosure modification throughput times hampering our production efficiency? If the answer is yes, then it's time to further investigate how to minimize your processing time while maintaining (or enhancing) the precision of your enclosure modification processes — from planning/design to pre-production and production.
At the production stage, Rittal Automation Systems (RAS) provides tools and fully automated machines that eliminate the manual interventions of industrial panel modification and control assembly. These machines are engineered for precise cutting, tapping, milling, and wire processing that manufacturers in any industry encounter as today's enclosure applications become more varied and unique.
Rittal's Perforex MT milling terminal provides reliable machining of mounting plates, doors, roof plates, side panels, gland plates, or unibody enclosures. Ideal for modifying Rittal's most popular carbon and stainless steel enclosures, the Perforex MT leverages an intuitive user interface where drawings can be viewed and updated in real-time for maximum flexibility and scalability.
At the planning and pre-production stage, Rittal's sister company EPLAN offers a powerful digital design suite to connect each stage of the production cycle. EPLAN's controls design solutions provide manufacturers with streamlined workflows for installing electrical, wiring, and panel assembly through digital twins and seamless communication of schematics every step of the way. In addition, EPLAN and RAS modification services enable manufacturers to reduce downtime and leverage greater degrees of customization via relief from:
Increased pricing pressures to provide the right product at the right time, especially as competition breeds a race to the bottom line

Skilled labor shortages that can result in increases in scrapped materials and revisions/alterations

Delivery pressures due to rapidly changing, real-time demands, not to mention increases in global production and logistics hubs
If throughput times are your Achilles' heel in creating an end-to-end, optimized production sequence, in-house automated modification via a RAS solution can not only help reduce throughput times but also help accelerate your ability to adapt and respond to changes in demand or other market variables.
What kind of enclosure material are you commonly modifying?
In configuring or modernizing any production cycle, it's key to identify the constants throughout the process. Carbon steel. Stainless steel. Sheet steel. Powder coated metals. These are the constants in enclosure construction materials. Identifying the volume of enclosures you're modifying that use these materials is a foundational element in determining whether to bring modification automation in-house.
Modifying carbon, stainless, or sheet steel enclosures by hand or with a very basic level of process automation can, depending on the nature or complexity of the job, take up to 45 minutes per enclosure and involve elevated chances for human error. However, the same machining with a RAS machine like the Perforex LC laser center can slash the production time to a mere 3 minutes per enclosure with significantly increased precision.
Built for stainless and sheet metal applications, the Perforex LC uses laser cutting technology for precision, speed, and optimized machining of up to 5 surfaces simultaneously. The LC completes highly-customizable machining that can run up to 20x faster than conventional milling processes with easy loading for increased ergonomics. The LC is a powerful and easy-to-use cutting machine that, when combined with EPLAN's powerful controls design software, provides unparalleled insight and visibility into each step of the machining process.
Other benefits include:
Elimination of manual processes that are costly and time-intensive

Increases in productivity through end-to-end automation and optimization

A more fully-automated industrial ecosystem that provides deeper, more profound insight into your holistic panel and control production process
With an in-house RAS modification solution, a replicable pathway for speed, precision, and productivity is at your fingertips 24/7, 365.
Are wire processing sequences tying up your efficiency?
Perhaps one of the more time-intensive, manual processes in industrial panel or enclosure modification is wiring and wire processing. In part due to the sheer volume of wire processing tasks necessary for panel and enclosure construction and modification, manufacturers are faced with reducing the amount of time required to wire each panel without sacrificing the precision necessary for a high-quality end product.
With a RAS wire processing solution, manufacturers can increase the speed of manual pre-production work with wire modification such as crimping, stripping, and other wire jobs by a factor of 8.
Rittal's Wire Terminal WT solution can produce 24 to 36 different wires with cross-sections ranging from 0.5 mm² to 6 mm² without any manual intervention. The variety of wire assembly, easy job setup and modification, and compact nature of the machine itself helps manufacturers with high volumes of wire processing jobs work faster and more precisely to meet changing customer or market demands.
In addition to machining, RAS also provides smaller worktop machines such as time-saving wire processing machines to virtually eliminate the manual processes of wire stripping, crimping, and other time-consuming tasks. With Rittal's wire processing tools, tasks that take 10 seconds to complete by hand can be reduced to just 1.5 seconds via process automation.
Wiring typically accounts for 49% of the processing time for enclosure modification, and with a RAS wiring solution that time can significantly be reduced to help you focus on expanding your manufacturing footprint as opposed to manual, labor-intensive tasks.
Learn how a Rittal automation solution can help you increase your panel building efficiency by 85% with a Rittal Automation Systems consultation.
If an in-house modification automation solution is not right for you, learn more about how Rittal's modification centers provide fast, precise, and custom modifications for any application.