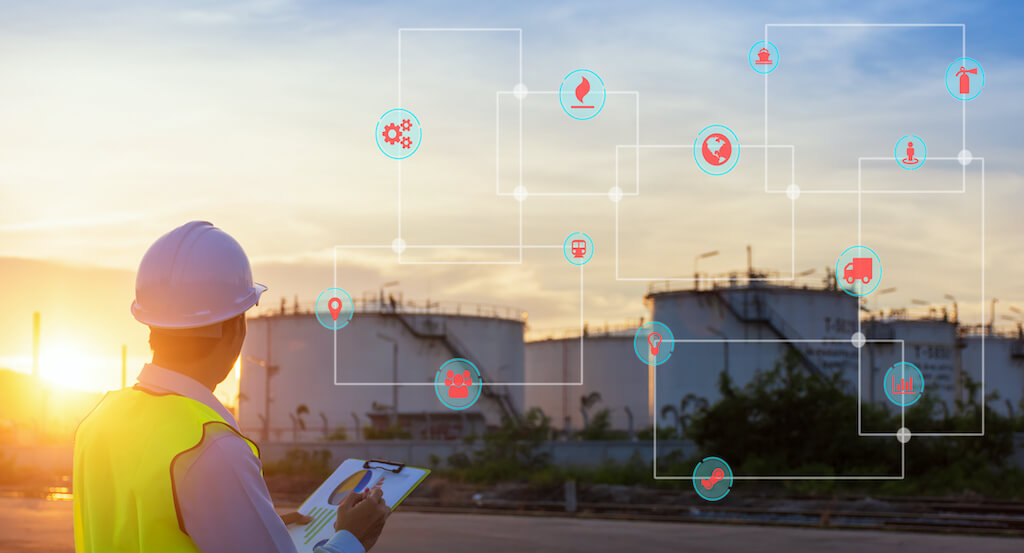 Edge computing is booming. That is why we have recently posted blog articles that explore preparing your infrastructure, high security environments, and choosing the right IT cabinet … ALL focusing on Edge deployments.
Plus, last week's blog article examined the recommendations of ASHRAE Technical Committee (TC) 9.9 for outdoor Edge data centers. It breaks down the technical bulletin's focus on the risks associated with outdoor Edge computing design and reliable operation.
Today's blog article is more solution-based. It takes ASHRAE's identification of potential problems and expands them into considerations for design, installation, and management. It also highlights the advantages of platform designs: pre-engineered and pre-assembled bundles with power, cooling, monitoring, and IT network server/racks customized to the needs of each outdoor Edge data center.
1. Know Your Environment
Yes, being keenly aware of an Edge system's environment is always vital to a successful deployment, yet that importance is magnified when that deployment is outdoors. For these uncontrolled environments, extra attention must be given to two specific levels of physical security: 1) Outside: build on a solid base, such as a concrete slab, determine if fencing is needed around the perimeter, paint the data center in subtle colors or in camouflage; and 2) Inside: ensure that IT equipment is protected as much as possible from physical threats (dust, water, fire, vibration, electromagnetic fields, falling debris, etc.); i.e., anything that could hurt IT equipment performance.
2. Design Wisely. Plan Appropriately.
When designing a traditional data center, experienced contractors — electrical, mechanical, etc. — are methodically working on a task familiar to them: installing IT cabinets in a data center. They know it, and they are efficient at it. For an outdoor Edge data center in a remote location (potentially), available contractors may not be as comfortable and knowledgeable.
The two keys to installation success are to keep the design simple — bolting down equipment doesn't require an experienced (and expensive) electrician, for example — and make sure the design is repeatable. The easier it is to replicate, the more reasonable the cost.
3. Manage Your Installations
As just explored, outdoor Edge data centers tend to rely on smaller and local construction firms with comparatively less experienced staff members even though such projects could call for dozens of similar deployments to be installed, not just one or two. When managed correctly — using a central operations center, for instance — the same team of contractors may be used for all of the deployments, increasing efficiency and quality while lowering costs.
A failure recovery plan, including all necessary responses, should be clear and calculated. Who gets the first phone call? Who goes out to fix the problem? What exact steps are needed to respond during a crisis?
4. Maximize Monitoring
Correct management can only happen with the assistance of proper monitoring systems. From a single outdoor Edge deployment to dozens, software is needed to monitor them. Sensors can call attention to changes in temperature, humidity, airflow, air pressure, smoke, water leaks, motion, and power. Even vandalism threats can be monitored.
Then, responsive action can be taken immediately and automatically, without having to wait for a technician to inspect it. Monitoring provides peace of mind for outdoor Edge data centers (the kind of deployments that often keep techs up at night).
One example is Rittal's CMC III Monitoring System, which supports the serial connection of 30+ monitoring sensors to a central point, allowing IT facilities managers to monitor all conditions from a one remote location.
5. Have a Maintenance Plan
Similar to the data centers' construction crew, having a regular maintenance team (or individual) to oversee all outdoor Edge deployments in a region increases efficiency while lowering costs.
Even if a simple annual filter change is required, that maintenance tech is familiar with these Edge computing installations and efficiently works while mitigating outside environmental threats during each visit. For instance, depending on the region of the country or time of the year, a tent equipped with a heater or A/C unit can keep the IT equipment within specified temperature limits and environmental contaminants under control while performing maintenance.
This time and added expense should be taken into account when costing and planning maintenance on outdoor Edge deployments.
6. Capitalize on Platform Designs
Pre-engineered platform designs, or bundles, sound great in theory: everything needed to get an Edge data center up and running, ready to use and provided all at once. Yet, what really is needed from a design perspective? That is best answered by design experts who approach a deployment from two angles:
Upstream Configuration — The right infrastructure is needed to get clean power from a reliable source (including a backup generator and ATS switch) and installed properly to power and support the data center.
Product Configuration — Pre-engineered designs typically consist of specific elements common to all data centers: climate control (a cooling/air conditioning system), security, monitoring, fire suppression, and IT network/server racks.
From data center design to facility assessment, Rittal's Competence Center specifically helps design, install, and manage Edge data center implementation and operation. The team's capabilities include:
Helping customers review drawings to make sure they have the right infrastructure specified
Auditing facilities and providing recommendations on what modifications need to be made before adding a data center
Performing load testing on a new data center's failure simulations (commissioning)
Using a computational fluid dynamics model to find and handle hot spots within the data center
Laying out all available technical options, performing an energy analysis, and modeling total-cost-of-ownership (TCO) to help customers make sound financial decisions
Managing the entire lifecycle of a data center
Email any questions you may have, technical or general, to datacenterengineering@rittal.us.
Ready to learn more about selecting the best IT cabinets? Read our guide: Choosing the Right IT Cabinet for Your Industrial Environment.