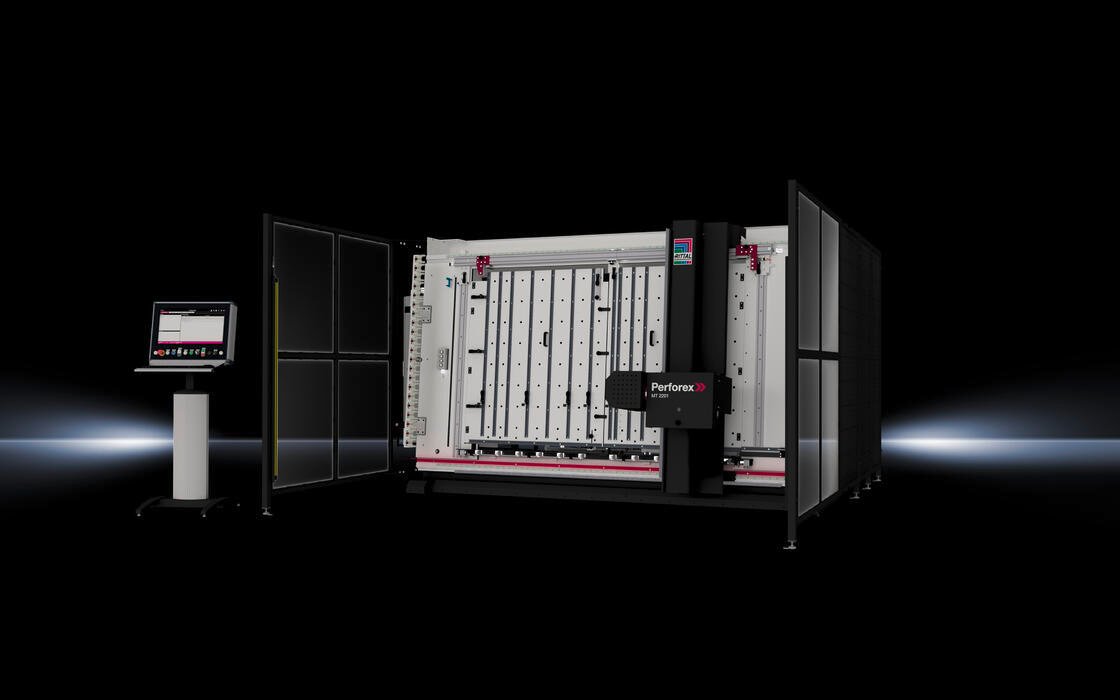 Nothing in life is static or stagnant. Change or evolution is just part and parcel of the whole deal. Whether it's moving to a new home to accommodate your growing family or a shift in your career trajectory to achieve new goals and unlock new professional opportunities.
While it may seem like an all-too-common refrain, we simply cannot understate how much the opportunity for improvement applies to today's manufacturers when it comes to industrial automation solutions. These solutions need to be truly flexible and agile on top of the shifting sands that are the current manufacturing landscape, especially with the need for automation architects to achieve more with less.
The good news is that the heart of Rittal's philosophy toward industrial automation frameworks is innovation and growth, both in how we help enable manufacturers to harness innovation and growth and in the products and solutions we offer. A demonstration of this forward-thinking approach to our design and engineering is more evident with our new Perforex MT Milling Terminal, which is the latest update to our Rittal Automation Systems line of state-of-the-art modification tools.
The successor to the Perforex BC, the new Perforex MT 2201 Milling Terminal doubles down on the superior quality and functionality of the BC while bringing some exciting updates to the table to help manufacturers execute precise, diverse modification tasks with rapid turnaround. With this in mind, let's examine five of the biggest improvements provided by the Perforex MT to help you achieve unparalleled production uptime, cost reduction, and efficiency.
Understanding the importance and value of the Perforex MT
Whether your modification tool or solution demands form, fit, or function, the Perforex MT 2201 delivers everything that our customers expect from our modification machines: fast and accurate hole-drilling, thread-tapping, and cut-outs in all machinable materials such as steel, stainless steel, aluminum, copper, and plastic. The MT is also designed to help accelerate enclosure modification processes, throughput times, and accuracy.
However, the Perforex MT 2201 also leverages new functionality and features based on feedback we've received from customers. As we alluded to earlier, automation architects in 2022 are tasked with achieving more with less. Reducing labor cost and improving delivery times for panel building and control manufacturing is key for systems integrators and original equipment manufacturers (OEMs) as the globe grapples with supply chain instability and labor shortages in the wake of the continuing COVID-19 pandemic.
With the Perforex MT, machine builders, panel builders, and systems integrators can increase efficiency by up to 85% compared to manual enclosure modification while at the same time reducing labor needs and turnaround time.
The Perforex also helps automation architects accelerate throughput times in the processing of a variety of enclosure sizes with single-cycle drilling, tapping, and milling. In addition, holes, threads, and cutouts are accurately and easily executed across a wide range of enclosures surfaces and material types including painted steel and stainless-steel sheet and aluminum, copper, and fiberglass, which makes the Perforex a dynamic, multi-faceted tool for your modification needs.
The Important Improvements With The Perforex MT
It's not a smart strategy to change things just for the sake of changing them, so let's quickly recap a couple of the components that are mission-critical holdovers from the previous incarnation of milling terminals that continue to help you work faster and in a more optimized manner.
The Perforex MT remains easily compatible with our sister design platform EPLAN for an end-to-end, digitalized schematic and modification process. A variety of interfaces support problem-free data transfer from virtually all standard CAD systems and planning tools, such as .dxf, EPLAN Pro Panel, and Rittal Configuration System. Digital twins and real-time alterations give automation architects more power and visibility than ever before to oversee modification processes from start to finish.
The improvements users can expect to experience with the new Perforex MT 2201 include:
Enhanced ergonomics. A pneumatically operated actuator button means less unnecessary movement for the machine operator, and we've increased the HMI size from 15" to 24". We've also added a moving pendant arm option for the HMI, which opens up floor space.
Easier, faster cleaning. The Perforex MT 2201 deploys floor sealing around the machine to prevent metal shavings and dirt from accumulating in difficult-to-reach places. Designed to reduce cleaning times, this also helps increase the efficacy of your production facility but reduces the likelihood for the intrusion of harmful particles into modification sequences.
Improved safety barrier. Our new safety barrier is engineered via 100% plexiglass material for added transparency alongside enhanced strength and durability.
Reduced downtime. An improved vacuum hose design and automatic chip reduction when drilling reduce the need to stop and clean the hose. Automatic tool change and integrated tool length measurement check for broken bits before they cause issues (and save the machine operator time). Additionally, upgrading the brass x-axis pinion gear to steel construction helps reduce wear and tear.
Simpler programming. The Perforex MT 2201 has some user-friendly feature enhancements. While all required software is included, the Perforex can also interface with EPLAN, which gives you access to an even larger component part database.
To those who say you can't have your cake and eat it too, we'll raise you the Perforex MT 2201, which takes the field-proven innovation and functionality of our previous modification terminal and raises the bar with even greater value and performance. With the Perforex MT 2201, world-class modification awaits to help automation architects adapt and respond to the variables in today's production cycles.
Discover how Rittal Automation Systems can help you increase your efficiency by up to 85% to save you time and money.