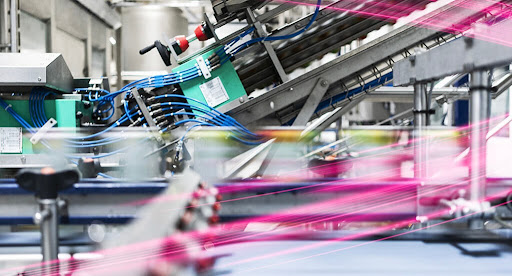 Industrial manufacturing is not a static field of endeavor. The rules can change in the blink of an eye and processes that breed productivity and efficiency today can become liabilities tomorrow, especially with the rapid evolution of Industry 4.0 and IIoT principles. Whereas 20 years ago processes like design, procurement, and production were siloed elements of the manufacturing sequence, today they are synchronized steps in creating an efficient, transparent production architecture.
How will today's technology develop and advance to create the smart factories of tomorrow? What will tomorrow's smart factories look like and are there already technological guideposts to help forecast how the next generation of smart factories will work?
With these questions in mind, let's examine three trends in modern manufacturing that will help chart a course for the future of smart factories.
Smarter planning
You read a book from the front to the back. You start at the beginning to understand the full story. The same holds true for manufacturing and the smart factory, however, the beginning in this case is smarter, more efficient design and planning processes.
Software suites that integrate procurement, design, engineering, production, and even transportation logistics are mission-critical tools that allow manufacturers to adapt to fluctuations in the supply chain or modifications to production programs. In addition, these software suites provide better insight into end-to-end efficiency and productivity.
Designed to provide end-to-end visibility and transparency from automation controls design through panel engineering to the production process, Rittal's sister company EPLAN provides CAE software solutions and digital services for control systems design of machine, plant, and control cabinet engineering. The synchronization of each individual step in the design and engineering process — along with automated detailed reporting, real-time updates, and data/schematic storage and sharing — helps manufacturers overcome some of the more common stumbling blocks in the manufacturing landscape, such as increasing pricing and delivery pressures, skilled labor shortages, and inefficient workflows.
As a scalable solution to meet demands across a variety of industry verticals, Rittal and EPLAN provide panel builders with data-driven Digital Twin/3D layout capabilities to reduce production line errors, account for potential variables in production or customization, and help to seamlessly integrate workflows and communication of schematics relative to change orders or other real-time fluctuations or modifications based on original specifications.
With this solution, companies are no longer working reactively in variant-rich environments — instead, they're able to work proactively to be more agile and nimble in competitive spaces.
Edge computing
Data-driven decision making is the name of the game in today's manufacturing landscape, and even more insightful, specific analytics will drive the future of smart factories. This means manufacturers need to gather, sort, and store large amounts of data faster and more efficiently than ever before, and this is where Edge computing gives manufacturers the ability to harness and use massive amounts of data with ease.
With Edge computing, mission-critical data is captured at the periphery of the network, as close to the source of origin as possible, and data which is not as time sensitive or demands immediate action is sent to the cloud or a data center for longer-term storage and analysis. Edge computing alleviates the load on network resources by processing data at the source, which in turn improves latency and reduces strain on bandwidth and allows for easier sorting and deciphering nearest the point of origin.
With IIoT and the proliferation of smart sensors and devices, Edge computing becomes particularly valuable when massive data pushes would overload a data center. For example, when monitoring enclosure temperature, it is unnecessary to upload data which will only be valuable to the operations manager in real time. If this data has historical value, it can be pushed to a data center later, or when bandwidth is not at a premium. The hyperlocal nature of The Edge ensures critical information is available in near real-time, and will contribute to efficiency and economic gains throughout the enterprise.
With all this happening in real time, the value of Edge computing for manufacturers essentially amounts to a metaphorical express lane where data is moved from source to storage with optimal efficiency and transparency.
Digital climate control
Digital climate control is not necessarily a new facet of the smart factory, but what differentiates the digital climate control systems in the next generation of smart factories is how Industry 4.0 and IIoT are driving more targeted, powerful cooling capabilities with greater connectivity. Mobile alerts, remote monitoring, real-time reporting, and detailed analytics are no longer 'nice-to-have' features of a climate control solution; instead, these are foundational elements of functionality for a climate system that helps manufacturers reduce their carbon footprint, cut energy costs, and prolong the lifespan of their equipment.
Rittal's climate control systems achieve the ultimate in temperature stability inside the enclosure due in part to IIoT-connected accessories. Through digital alerts and mobile integrations, plant managers and engineers have more power than ever before to monitor and adjust cooling outputs and temperature levels with more accuracy, precision, and real-time flexibility.
Rittal's Blue e+ line of cooling units leverages innovative cooling technology for increased precision via a hybrid cooling process that increases airflow throughout the enclosure. This means the right levels of cooling are applied at the right time in the right places, which leads to significantly enhanced energy efficiency and reduced consumption compared with less dynamic cooling units.
In addition, Rittal's line Blue e+ air conditioners provide high output and energy-efficient climate control with superior plug-and-play capability to reduce the need for customizations or accessories for integration. Rittal's Blue e+ with IoT interface leverages both passive and active cooling alongside remote monitoring and network alerts to help plant managers control energy consumption based on cooling requirements.
Read our case study to learn how Rittal solutions helped a major online retailer optimize their warehouse and distribution center processes!