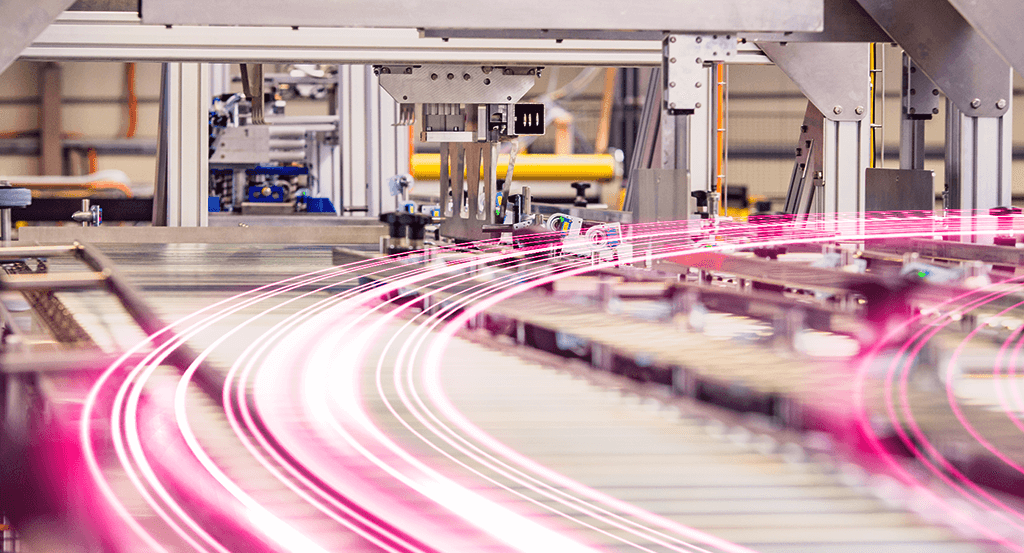 In today's industrial manufacturing space, it's never one thing. Processes are connected, workflows are unified, and decisions in one arena have ripple effects that can impact an entire industrial ecosystem.
No one knows this better than systems integrators, who are tasked with coming up with new and better industrial automation solutions every day. In order to solve their customers' challenges, today's systems integrators need the capacity for streamlined panel building and switchgear manufacturing — and a partner who is one step ahead when it comes to innovative product engineering.
What sets Rittal apart from other industrial automation partners is the capacity to meet these needs reliably and quickly in order to help systems integrators engineer the scalable industrial automation solutions necessary to remain competitive and agile in a crowded marketplace.
Excellence in engineering
The only constant in today's industrial manufacturing space is change. As such, systems integrators that have an engineering philosophy that is flexible enough to evolve based on need or scale — and enclosures that are durable enough to withstand their customers' varied, often harsh, environmental conditions — are setting themselves up for success. Whereas legacy unibody enclosure designs are rigid and difficult to adapt, Rittal's modular industrial enclosure design principles combine seamless integration, strength and security, and high degrees of customization to fit any application at any time.
This constant drumbeat of change and adaptability is the exact situation Electro-Matic found itself in when trying to supply standardized power distribution panels for a major North American automotive manufacturer. The challenge was simple and yet all-too-common for too many of today's automotive manufacturers: the panels needed to be durable, reliable, and flexible, and production needed to be fast, precise, and consistent for use at various facilities.
Rittal's excellence in panel engineering paved the way for Electro-Matic to create a standardized PDP (power distribution panel) for use at each of the automotive manufacturer's production sites, and this same excellence in engineering applies to Rittal's entire line of industrial enclosures.
Rittal's AX/KX line is designed and engineered with Industry 4.0 in mind. Available in carbon or stainless steel construction with a foamed-in-place gasket, zinc plated mounting panel, and quick-release 130° door hinges, the AX/KX allows for 30% more cable capacity with 30% less assembly time to prevent production stoppages or gaps.
Rittal's TS 8 free-standing baying enclosure is a long-established workhorse that is modular enough for easy integration into a variety of existing systems and tough enough to protect the most sensitive electronics. With 30% more mounting space than standard unibody enclosures with 15% less weight frame and protection categories up to IP 66 and NEMA 4, the TS 8 is the large enclosure of choice for systems integrators who are looking to design scalable automation solutions.
What really sets Rittal apart is an industrial enclosure that is the best of both worlds in terms of size and protection. The new VX SE free-standing enclosure system is the ideal enclosure when the AX/KX is too small and the TS 8 is too large, or when baying is not required. Up to IP 66/NEMA 4 or 4X rated, the VX SE is perfectly suited for deployment in harsh production conditions. And with depths starting at 300 mm and widths up 1800 mm, it may be the most versatile industrial enclosure on the market.
Epitome of energy-efficiency
Inadequate climate control within an industrial enclosure can damage electronics and reduce the service life of the enclosure itself, which is why end users rely on systems integrators to take climate control into account when architecting automation solutions. What's more, well-designed climate control can reduce the end user's energy usage, carbon footprint, and cooling costs, meaning there is an opportunity for systems integrators to add real value by thinking strategically about climate control.
Rittal's climate control systems not only provide precise, targeted, cooling outputs, but they also leverage Industry 4.0 and IoT frameworks to increase efficiency and visibility into unit performance. Through digital alerts and mobile integrations, end users have more power than ever before to monitor and adjust cooling outputs and temperature levels with more accuracy, precision, and real-time flexibility, which is why more systems integrators are going with Rittal cooling products for their automation solutions.
Dynamic design and customization
For systems integrators, Rittal and EPLAN bring together a modular engineering philosophy and powerful, database-driven engineering to bring maximum efficiency to the panel and switchgear production process. Programs like EPLAN Pro Panel help systems integrators design and build control cabinets, switchgear systems, and power distribution systems in 3D, while EPLAN Data Portal removes the guesswork and long lead times in sourcing component parts with real-time visibility into inventory and compatibility. EPLAN Preplanning enables system integrators to save engineering data early in the pre-planning process, and then capture the CAE data for use in detailed schematics that can be easily housed and distributed for precise, custom modifications.
For frac, oil, and well service equipment manufacturer Prime Well Service Instrumentation (WSI), the real-time visibility Rittal and EPLAN provide with enclosure design and engineering was exactly what they were lacking with their previous enclosure vendor.
Assembly and modification of their custom control boxes was an inefficient, intensive process. In partnering with Rittal and EPLAN, Prime WSI experienced streamlined design, assembly, and modification processes that reduced manual intervention and increased the efficiency and quality with which they could produce their popular pump control boxes.
Rittal's network of rapid modification centers also helped Prime optimize the assembly of its pump control boxes. EPLAN's software helped Prime leverage database-driven engineering, which meant data-rich components could be used to drive and standardize all design variations.
In addition, modification programs like Rittal's 5X Modification and primeXPRESS provide enclosure and junction box cutouts, tapped holes, and other customizations in as little as 5 days, and Houston's 80,000-square-foot warehouse provides rapid sourcing and shipping of panels and component parts.
Whether it's dynamic design and customization, excellence in enclosure engineering, or the most energy-efficient climate control solutions available today, systems integrators are looking for industrial automation products that can simplify processes so they can get the job done. With Rittal, that's exactly what they've found.
Download our white paper, Going Up the Value Chain, to learn how you can simplify the design and engineering process, increase productivity, and improve your product quality using Rittal enclosures and EPLAN software.