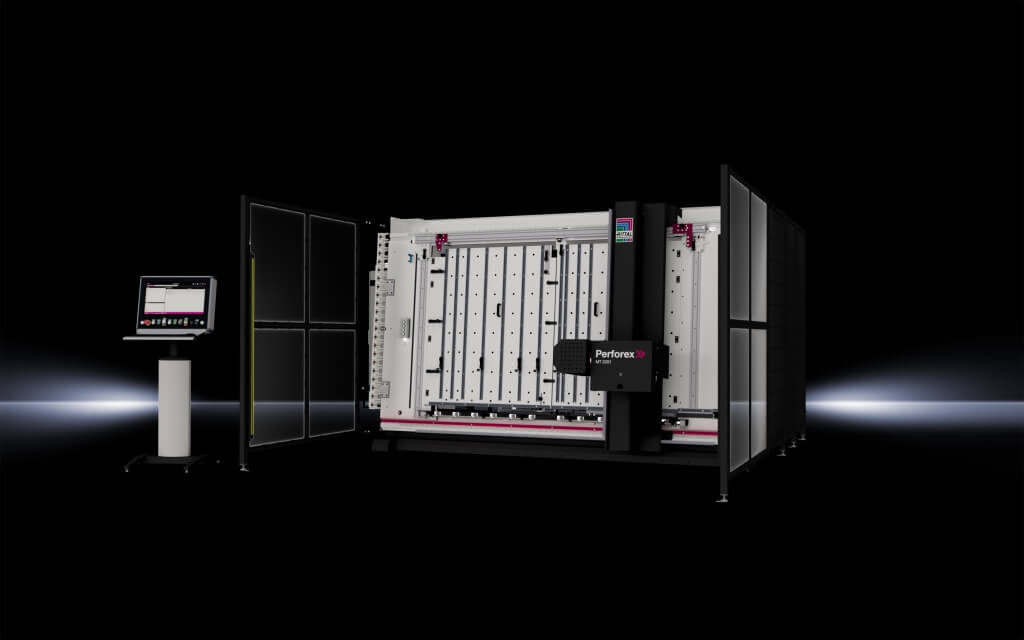 In the last couple of years, doing more with less has become something of a credo for those in modern manufacturing.
But with the addition of new complexities like supply chain disruptions and labor shortages, manufacturers across all industries are looking for ways to optimize efficiency, boost productivity, and remove as much uncertainty as possible from production programs.
This is in part why manufacturers are reevaluating how they facilitate their industrial enclosure modification needs. While, in previous years, working with an industrial enclosure modification partner was the path of least resistance, the increased level of enclosure customization and the need to shrink the supply chain is pushing manufacturers to consider the value of bringing industrial panel modification in-house.
Let's look at a couple reasons why more manufacturers are moving to in-house enclosure panel modification, and how Rittal can help in automating your in-house industrial enclosure modification tasks.
Prolonged enclosure throughput times are hampering productivity
For many manufacturers, prolonged throughput times for industrial enclosure modifications are making it difficult to optimize productivity in order to meet customer and market demands. This can be because either A) the manufacturer is still relying on manual modification processes, or B) the precise or custom nature of the necessary modifications is creating bottlenecks in the production process.
Rittal Automation Systems (RAS) provides tools and fully automated machines that eliminate the manual interventions of industrial panel modification and control assembly. These machines are engineered for precise cutting, tapping, milling, and wire processing that manufacturers across industries encounter as today's enclosure applications become more varied and unique.
Rittal's Perforex MT milling terminal provides reliable machining of mounting plates, doors, roof plates, side panels, gland plates, or unibody enclosures. Ideal for modifying Rittal's most popular carbon and stainless steel enclosures, the Perforex MT leverages an intuitive user interface where drawings can be viewed and updated in real-time for maximum flexibility and scalability.
In fact, our automated panel modification equipment helped frac, coil, and well service provider, Prime WSI, optimize the efficiency of their enclosure and panel modification processes.
Wire processing is a knot in creating production efficiency
One of the more time-intensive, manual processes in industrial panel or enclosure modification is wire processing. In part due to the sheer volume of wire processing tasks necessary for panel and enclosure construction and modification, manufacturers need to reduce the amount of time required to wire each panel without sacrificing the precision necessary for a high-quality end product.
With a RAS wire processing solution, manufacturers can increase the speed of manual pre-production work with wire modification such as crimping, stripping, and other wire jobs by a factor of 8. Our Wire Terminal WT solution can produce 24 to 36 different wires with cross-sections ranging from 0.5 mm² to 6 mm² without any manual intervention. The variety of wire assembly, easy job setup and modification, and compact nature of the machine helps manufacturers work faster and more precisely to meet changing customer or market demands.
In fact, our automated wire processing equipment helped Automated Control Systems, LLC (ACS) reduce labor costs by 75%, and gave ACS the capability to facilitate multiple tasks simultaneously while still ensuring a high-quality end product for their customers. In combination with Eplan, ACS was also able to unlock new business opportunities and expand their footprint.
Consistency and standardization are key for manufacturers modifying enclosures
Identifying constants in your manufacturing programs is the first step in modernizing and optimizing your production cycle. And when it comes to modular enclosures, identifying common construction materials of the industrial enclosures you're modifying can help you create a standardized process and workflow to execute precise panel cuts, drills, milling, and more.
Modifying carbon, stainless, or sheet steel enclosures by hand or with a very basic level of process automation can, depending on the nature or complexity of the job, take up to 45 minutes per enclosure and involve elevated chances for human error. However, the same machining with a RAS machine like the Perforex LC laser center can slash the production time to a mere 3 minutes per enclosure with significantly increased precision.
Built for stainless and sheet metal applications, the Perforex LC uses laser cutting technology for precision, speed, and optimized machining of up to 5 surfaces simultaneously. The LC completes highly-customizable machining that can run up to 20x faster than conventional milling processes with easy loading for increased ergonomics.
Plus, when combined with ePlan's powerful controls design software, manufacturers can unlock unparalleled insight and visibility into each step of the machining process in order to create a more integrated value chain.
Partnering with Rittal on an automated panel modification and wiring solution for your specific needs can not only save time and money, but it can help you become more competitive and truly own your corner of modern manufacturing.
Learn how a RAS solution can help you increase your panel building efficiency by up to 85%. Or, if an in-house modification automation solution is not right for you, learn more about how Rittal's modification centers provide fast, precise, and custom modifications for any application.