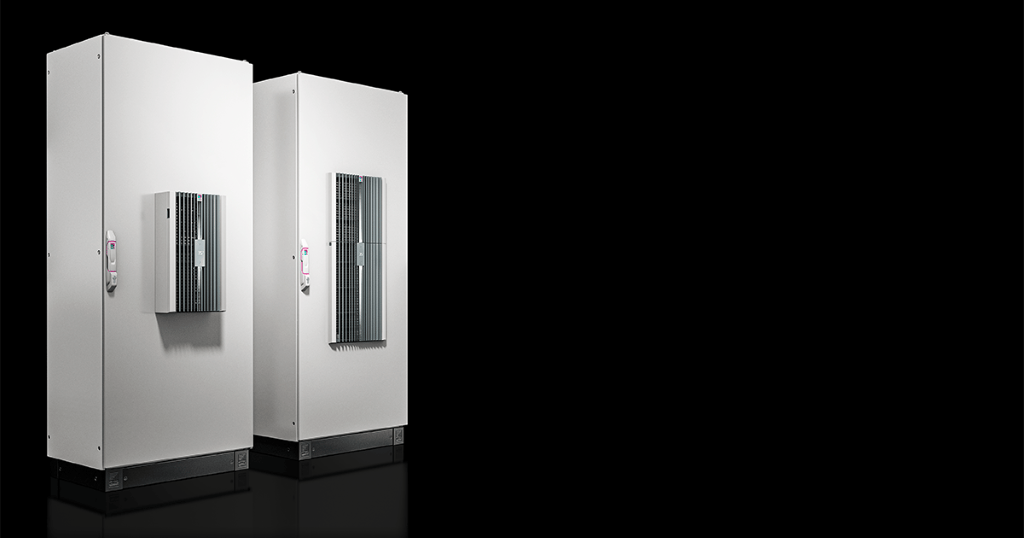 One of the most discussed topics at this year's International Manufacturing Technology Show (IMTS) in September was sustainable manufacturing practices, and how adopting a more sustainable production model can actually help manufacturers optimize their processes for long-term growth. A recent survey conducted by the National Association of Manufacturing (NAM) revealed a little more than 80% of NAM member companies across a wide cross-section of industries are currently developing or already have a corporate responsibility or sustainability policy, programs, and/or goals (71.9 percent with current programs, 8.3 percent developing programs).
With 2023 rapidly approaching, now is the time for manufacturers to evaluate how implementing more sustainable production can help drive positive gains during the next 12 months. Let's look at a couple of sustainable manufacturing strategies and how incorporating these into your production model can help you optimize efficiency.
Get proactive with climate control
Though it may seem simple, getting proactive about your climate control system is one of the most effective ways to move toward a more sustainable manufacturing model. 80% of equipment failures are the result of inefficient cooling, and cooling units that fail to operate at peak efficiency increase your overall energy consumption and costs.
For example, an efficiency analysis of Ford's Cologne production facility revealed that out of the 220 cooling units deployed throughout the plant 25 were defective and not operating at peak efficiency. Not only did this mean a sizable percentage of the plant's automation equipment was not being cooled effectively, but it also exposed significant spikes in energy consumption, costs, and maintenance or repair work.
This is where a preventative maintenance strategy is key in creating a proactive approach to industrial enclosure cooling; however, the challenge is identifying whether you have the right equipment functioning at the highest possible levels.
Rittal's climate efficiency analysis can help you gain valuable insight into the efficiency and effectiveness of your cooling units. Our climate specialists will help you understand the condition of your cooling units before downtime becomes an issue, and we can help you consolidate your cooling units to reduce your energy consumption and costs, and also decrease your automation footprint.
Plus, our climate inventory analysis helps you understand the health of your cooling units and identifies opportunities to reduce energy usage, minimize your carbon footprint, and anticipate the need for maintenance intervals before they result in downtime.
Adopting a more proactive approach to climate control in 2023 is one New Year's resolution where the results will be too compelling to overlook.
Think in a more targeted way about industrial cooling
One of the more delicate balancing acts automation architects have to manage is specifying cooling units that use smart technology for powerful, targeted cooling outputs without giving up precious square footage on the production floor — especially given the recent trend of retrofitting existing facilities for warehouse automation.
Plus, choosing smart industrial cooling units adds another important element to the mix: creating a more connected, transparent climate control infrastructure. Real-time monitoring, network alerts and notifications, and the ability to manage cooling outputs remotely help manufacturers more efficiently direct cooling where it's needed most precisely.
Rittal's new Blue e+ S is built upon a fully-integrated IIoT interface that allows for digital monitoring and condition reporting to help manufacturers better understand the state of their cooling units on a 24/7 basis. The Blue e+ S easily connects Rittal's new Smart Service Portal, where available, for remote monitoring and reporting and new LED displays make cooling unit alerts and notifications more noticeable than ever before.
Additionally, you can connect your smartphone to the enclosure cooling units via Near Field Communication (NFC) to transmit device data and parameters or scan the product QR code to see all relevant product information.
This emphasis on smart technology and digitalizing climate control systems is key to prioritizing predictive maintenance in order to avoid costly breakdowns and downtime — and, when maintenance is required, the streamlined design and engineering of the Blue e+ S means standard tools are all you need to quickly and easily get your cooling unit back online.
The Blue e+ S is also smaller and more compact than previous incarnations of Rittal cooling units to help manufacturers reduce their automation footprint and achieve more flexibility in factory floor configurations.
Reduce your carbon footprint to increase productivity
Increased regulatory standards for sustainable manufacturing such as UL/CSA 60335-2-40 Standard have enhanced the importance of efficient climate systems that cut emissions and energy usage. As a result, many manufacturers are scrambling to overhaul cooling units to decrease emissions or significantly reduce the Global Warming Potential (GWP) of refrigerants used in the cooling process.
This kind of retrofitting is not only costly, but it also comes with downtime in production while existing cooling units are equipped for compliance with new regulatory standards.
Choosing industrial cooling units that are designed and manufactured with emission reduction in mind helps increase your speed to market and maximize uptime.
The Blue e+ S also manifests in significant cuts in carbon emissions by incorporating energy saving through innovative hybrid technology. On average, 75% energy is saved due to speed-regulated components and heat pipe technology. Whereas other industrial cooling units rely on refrigerants containing environmentally harmful chemicals, the Blue e+ S uses a refrigerant with a GWP that is 56% lower than those used in comparable cooling units to minimize harmful greenhouse gas emissions.
Plus, UL and cUL[ approval and multi-voltage capability makes the Blue e+ S ideal to help manufacturers around the world meet the demands of more efficient, sustainable manufacturing in the U.S. and Canada.
This is just the beginning of how moving to a more sustainable manufacturing environment can help manufacturers increase their efficiency. Our white paper, Greening Up the Factory, examines a handful of other ways manufacturers can benefit from creating sustainable manufacturing practices. Download the white paper to learn more.