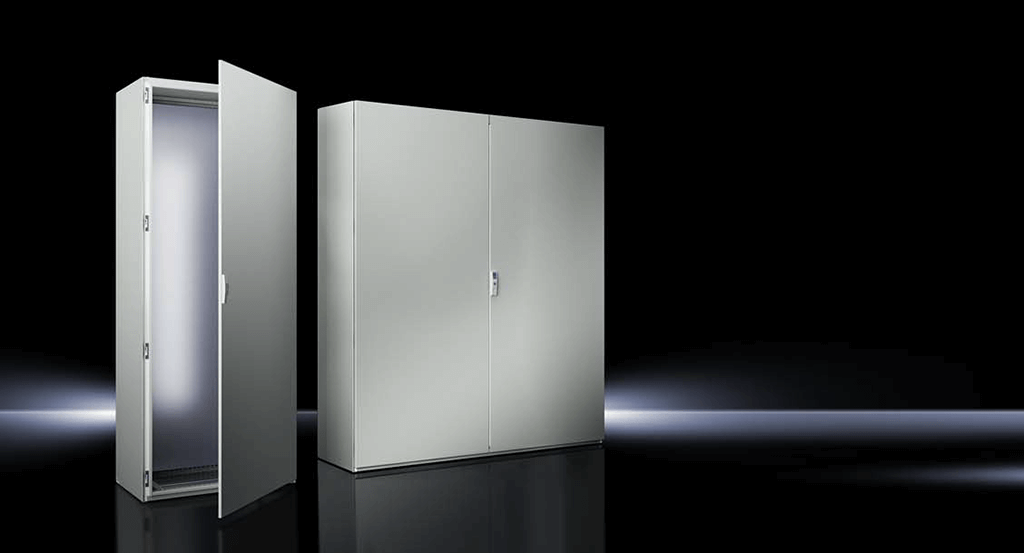 The automotive industry is always in motion and things are constantly changing. Whether it's adopting more sustainable manufacturing practices, navigating supply chain complications, or shifting the focus to the production of electric vehicles (EVs), the ability to optimize production despite a multitude of variables is key for manufacturers to maintain an edge over their competitors.
This is where modular enclosures and their ability to create superior configuration flexibility and in-field customization without the need for specialized tools helps assemblers respond to the changing landscape in automotive manufacturing – regardless of whether the changes are in real-time or months in the making.
Let's look at a couple of ways thinking modular about your industrial enclosure infrastructure can help assemblers increase flexibility, efficiency, and productivity in automotive plants.
Modular enclosures provide flexibility without compromising durability
Many assemblers in the automotive manufacturing space believe unibody enclosures are the choice for superior durability and reliability, both of which are key for the uncontrolled or harsh nature of automotive manufacturing. However, modular enclosures are actually just as durable in tough environments with the added bonus of being more flexible and versatile.
First, the ease of base / plinth assembly, installation, and simplified floor mounting process that is part and parcel of modular enclosures makes them an ideal solution for harsh or uncontrolled manufacturing environments.
Secondly, a carbon steel base and enclosure frame, along with zinc-plated carbon steel mounting panels, provide superior rigidity and support. This frame-based design also provides 30% more stability with 15% less frame weight without sacrificing protection or reliability.
Rittal's TS 8 modular enclosure doubles-down on these design features via a frame-based design that provides increased rigidity and durability compared with traditional unibody enclosures. Because modular enclosures like the TS 8 rely on an internal frame system for support, they can be built using a thinner construction material that allows for simpler, faster customization without the need for specialized tooling.
From a flexibility standpoint, modular enclosures are designed with easily removable and interchangeable doors, panels, and sidewalls. The versatility in configuration means fewer assemblers or installers are needed in what can be small or environmentally challenging manufacturing facilities.
Modular enclosures can help assemblers make the most of their automation footprint
Reducing your automation footprint is a hot topic in nearly every sector of modern manufacturing, but it's especially true in the automotive space as the growth of EV production is making manufacturers either rethink the layout of their current production sites, or consider expanding into new ones. This means today's assemblers are increasingly concerned with the amount of space they have to deploy the right automation infrastructure to optimize production.
This is where the baying capabilities of modular enclosures can help assemblers overcome space constraints while also maintaining the necessary UL Type rating between each set of two enclosures.
In a matter of minutes, using a simple list of brackets, clamps, and common factory tools, assemblers can configure a bayed enclosure system to easily respond to demands of the factory floor or the panel mounting needs within the enclosure itself.
Assemblers also have the capacity for internal and external baying kits for superior configuration possibilities on the factory floor.
From a personnel safety standpoint, modular enclosures help reduce the risk of arc flash incidents. For example, Rittal's TS 8 flange mount disconnect enclosure utilizes mechanical interlocking doors to prevent entry while the enclosure is energized. The TS 8 flange mount disconnect modular enclosure uses adapter plates for both high or low amperage to help reduce the risk of arc flash events.
With design and engineering built upon more efficient configurations, simplified installations, and increased protection against the hazards of electrical accidents like arc flash, modular industrial enclosures are the enclosure of choice to optimize factory floor processes in modern automotive production manufacturing.
But this is just the beginning of the value modular industrial enclosures can create for assemblers in the automotive space. Download our new interactive video guide to learn why more automotive manufacturers are making the move to modular.