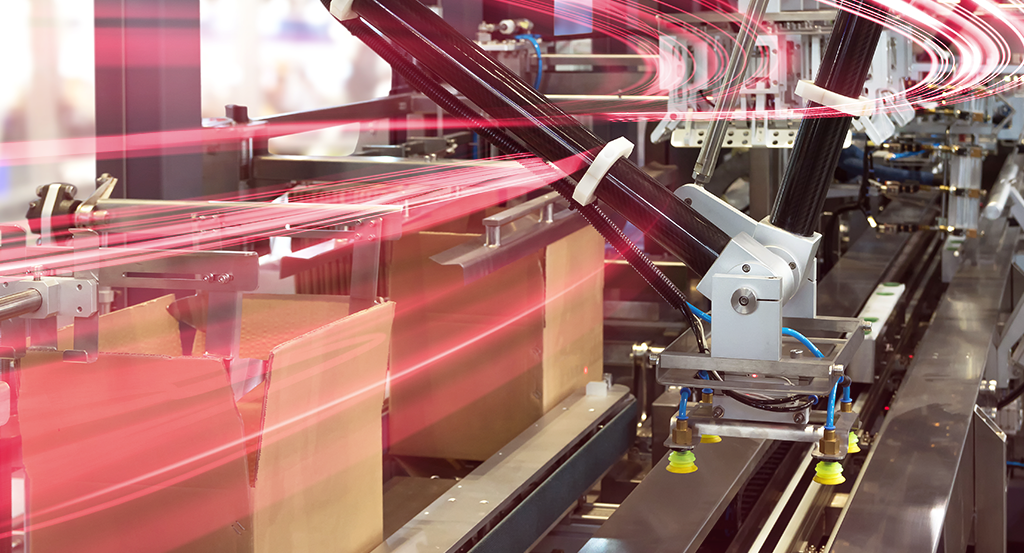 Time is money. It may be a cliché, but it's a cliché for a reason, and it's especially true in the current manufacturing landscape where producers are constantly navigating challenges such as labor shortages, shipping delays and costs, and supply chain disruptions. And for manufacturers working on a global scale, these complications can be even more detrimental given the degree and volume of competition.
To help manufacturers in growth industries like material handling, food and beverage, and automotive manufacturing accelerate their speed-to-market and grow their footprint, Rittal recently expanded its network of distribution centers to help you source the automation solutions you need quickly and easily.
Our network of warehouses, modification centers, and distribution centers includes facilities in Houston, Texas; Atlanta, Georgia; Sparks, Nevada; Urbana, OH, and Chicago, Illinois, and each of these facilities can help manufacturers streamline the procurement process to reduce costs and maximize production uptime. Let's look at a couple of ways how our expanded network can help manufacturers like you save time and money.
Greater inventory and availability of off-the-shelf products
One of the more powerful antidotes to the complexities of today's global supply chain is choosing off-the-shelf industrial enclosures, climate control units, or power distribution panels. Not only does this help ensure immediate product availability, but it also makes it easier to source compatible accessories.
The shift toward off-the-shelf products also helps manufacturers adopt standardized products solutions, which has a number of advantages in creating more flexible automation architectures.
Moving toward specifying standardized automation equipment — specifically control panel and enclosure solutions — can help manufacturers to reduce costs by removing the manpower often associated with custom modifications. Plus, switching to more standard, off-the-shelf industrial enclosures reduces the specialized tooling necessary for assembly and installation and it can also increase the integration capability with an existing automation infrastructure.
As one of our staple off-the-shelf products, Rittal's TS 8 modular enclosure offers nearly limitless configurations due to its interchangeable panels and bayable enclosure systems. Plus, with IP 66 and NEMA 4 protection options, the TS 8 is a versatile industrial enclosure that can be deployed in a variety of environments for enhanced reliability and productivity.
With superior versatility, the standard TS 8 enclosure is ideal for a variety of applications including automotive manufacturing and material handling. It has also emerged as the industrial enclosure of choice for retrofitting existing facilities for warehouse automation.
Our network of warehouses and distribution centers houses robust inventory of off-the-shelf, standardized solutions like the TS 8 modular enclosure to deliver the enclosure you need to maximize uptime.
Simplified — and more localized — supply chain logistics
The interconnected nature of global manufacturing means producers are likely working with automation partners in a variety of locations around the world. While historically this model has helped manufacturers source a wider variety of panels, enclosures, cooling units, and power distribution systems, the last few years have demonstrated the difficulty in facilitating complex supply chain logistics.
As a result, many U.S.-based manufacturers have spent the last two years reshoring to help ensure the parts they spec don't get caught up in logistics issues halfway around the world — and for manufacturers, this has helped create a new supply chain model of working with automation partners who can provide flexible, efficient domestic solutions quickly and efficiently.
Rittal's dedication to providing industrial automation solutions to support businesses in the U.S. helps producers minimize complexity in their supply chains. Our network of warehouses, modification centers, and distribution centers includes U.S. based production centers which helps in supporting manufacturer's needs.
These production hubs, in combination with our warehouses and distribution centers, shorten your supply chain, reduce freight costs, decrease lead times, and help create a simplified procurement model that contains more answers than questions.
Bonus: Automated enclosure modification and processing
Our automated enclosure modification and panel wiring center in Houston, Texas certainly plays an important role in helping manufacturers source the right automation equipment with shorter turnaround times and significant cost savings.
Home to many of our state-of-the-art Rittal Automation Systems (RAS) machines, our Houston modification center boasts an 80,000 square foot warehouse to provide off-the-shelf, standard solutions with the added capability to modify them on-site to meet your specific manufacturing challenges.
The RAS suite includes the Perforex MT 2201, which delivers everything that our customers expect from our modification machines: fast and accurate hole-drilling, thread-tapping, and cut-outs in all machinable materials such as carbon steel, stainless steel, aluminum, copper, and fiberglass. The MT is also designed to help accelerate enclosure modification processes, throughput times, and accuracy.
With Rittal's network of production, distribution, modification, and warehouse hubs, manufacturers can not only source the automation equipment they need, but they can obtain it quickly in a way that reduces costs and increases production potential.
Curious how Rittal's expanded network of warehouses and distribution centers can help you optimize efficiency and productivity? Book a 15 minute meeting with a Rittal representative today to learn more.